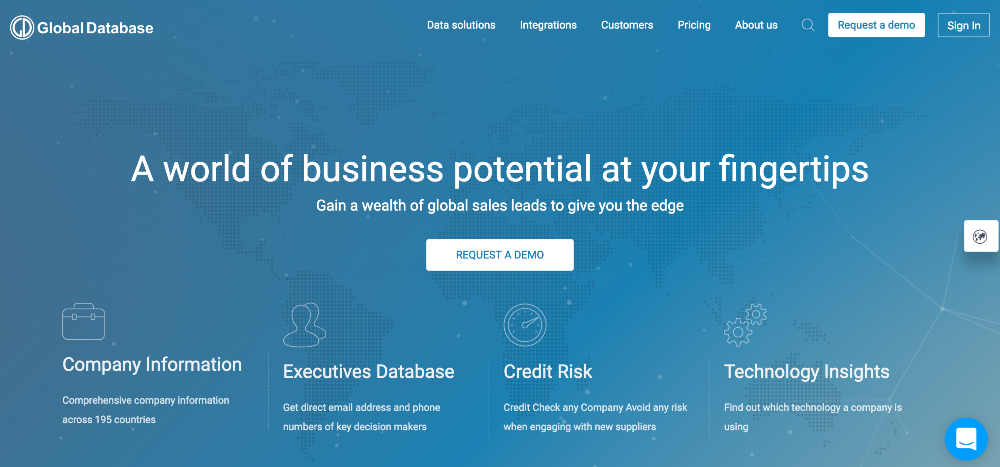 The main benefits of Global Database are its updated information, its accuracy, and its ability to identify the ideal customer demographic.
Global Database sources its information from thousands of companies from 195 countries around the world. Users can be assured that the company information they receive is the most recent and the best business intelligence they can use to propel the growth of their business.
Global Database makes it easy to collect the phone numbers and email address of influencers, decisionmakers, and top executives. The email addresses Global Database users get connect them directly to the people they want to work, communicate, and engage with.
Business growth is also encouraged by Global Database as it helps its users identify which demographic their business should target. It does this by classifying them into different categories, such as sales revenue, industry, location, company size, among other things.