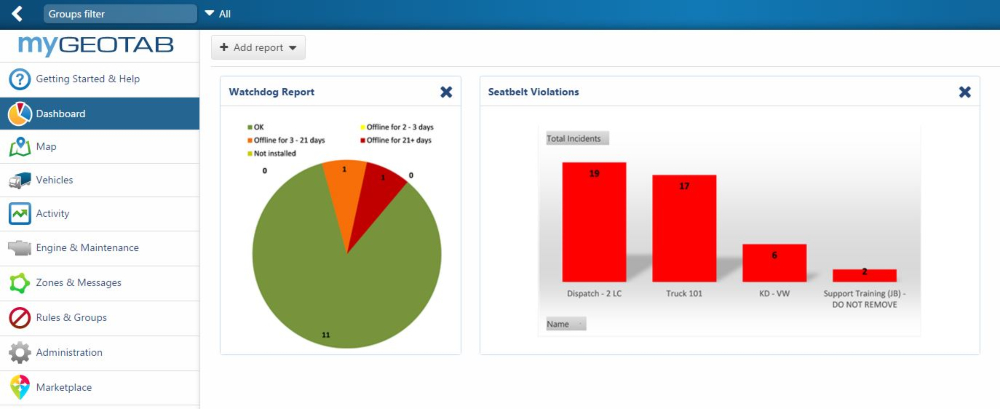 The main benefits of Geotab are its user-friendliness, its Hours of Service functionality, and its logs.
Proper inventory management, driver safety, as well as fleet maintenance and governance, can all be achieved with Geotab. This results in a company being able to comply with safety standards.
Vehicle inspection data and reports can all be logged and entered with the unified solution that is Geotab. Truck maintenance and repair can be scheduled without having to compromise other parts of a company's operations.
Driver hours can be tracked and monitored with Geotab's Hours of Service (HOS) functionality. This information helps management keep their drivers safe, as it allows them to see whether a driver is suffering from fatigue or stress that is work-related.
Administration expenses are also lowered since the entry of logs is done electronically, with storage done almost immediately. All in all, this means well-rested and energetic drivers, as well as vehicles that are in good shape. CSA safety ratings will get a boost as the number of violations will go down.