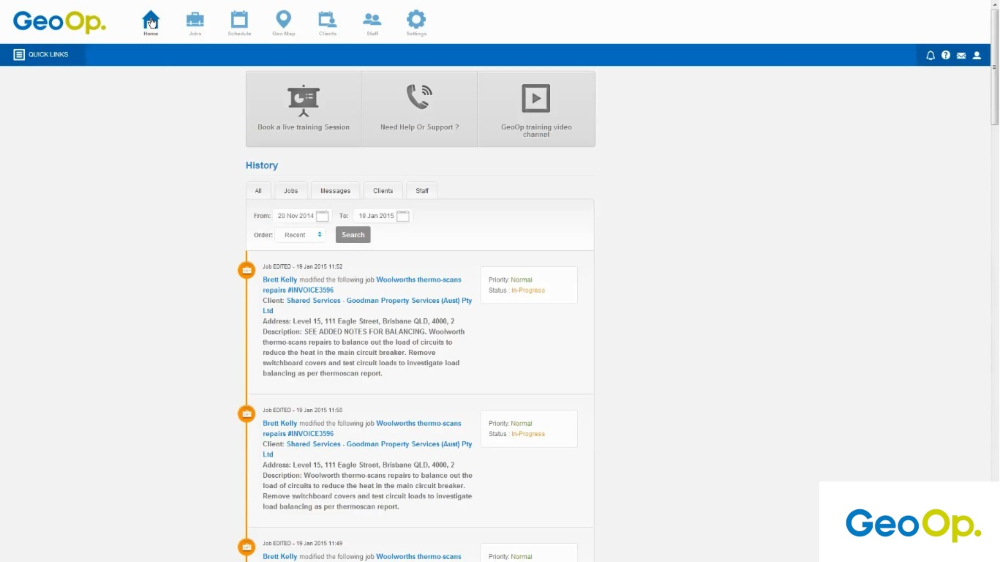 The main benefits of GeoOp are its customizable interface, its real-time features, and its automated capabilities.
Users of GeoOp can expect a better experience since its interface is both simple and customizable. It is a job management solution that provides users with real-time features that can handle job status and scheduling, as well as for the quick and easy creation and updating of information. This results in staff being immediately aware of any changes made in real time by GeoOp users. Capabilities for mapping and tracking are also provided so users can track team members in various locations so that resources can be optimized.
GeoOp's automation capabilities don't just prepare invoices and quotes for its users, it also makes repetitive tasks easier to do. Media can also be shared using the system, thanks to its video and photo capabilities.