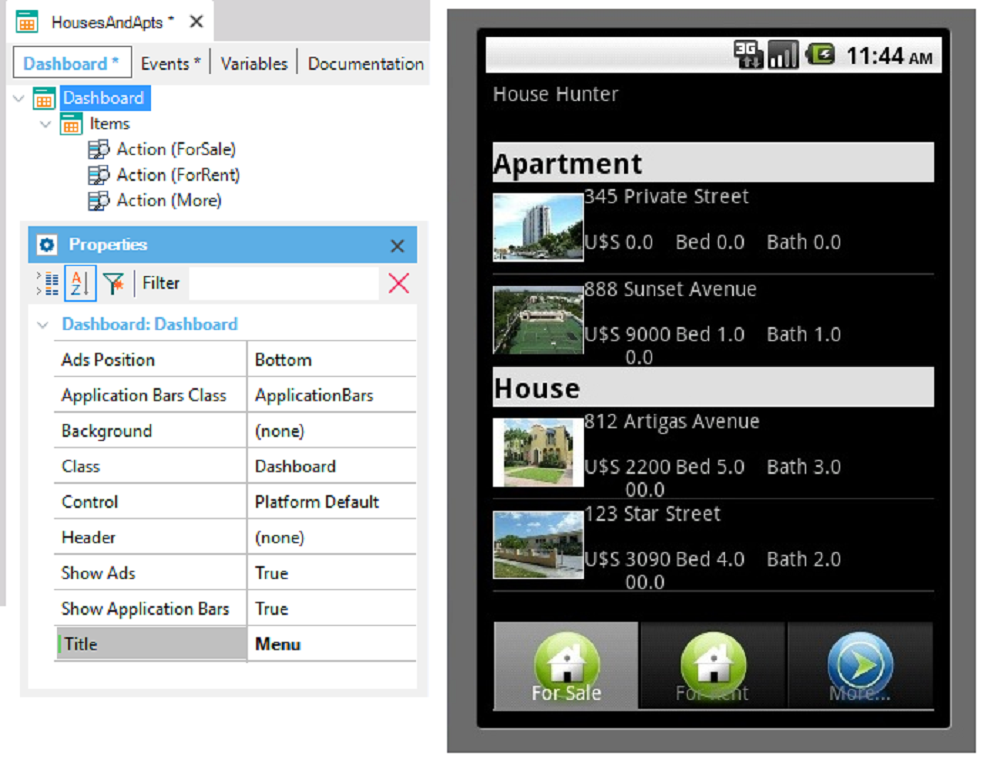 The main benefits of GeneXus are its adaptability, automatic app generation capability, version management and knowledge integration, its capability to create cross-platform mobile solutions, offline mobility, live editing feature, and powerful integration. Here are more details:
Adaptability
The platform allows software developers and companies to develop great applications and also adapt to ever-evolving technologies with ease. Users can also modernize their existing systems by adding new functionalities so they can develop apps without having to worry about its technological aspect.
Automatic App Generation
GeneXus allows users to develop web apps that can be run on browsers. But what is notable about this is that the platform streamlines the processes and tasks that the app development team handles and goes through when creating applications. The platform comes with an automatic application generation capability, which permits users to develop apps faster. With this capability, developers will be able to write code automatically, connect to databases and servers, and more.
Version Management & Knowledge Integration
The process of developing an application is further accelerated by the version management and knowledge integration offered by GeneXus Server. This is a software product which helps development teams organize and manage their development knowledge base. It also improves team collaboration.
Create Cross-Platform Mobile Solutions
GeneXus lets users develop and deploy native mobile apps for mobile devices of any operating system. The process is simple and easy. They only have to describe the mobile app their employees or clients need, test and make it better. Afterward, they can publish the application with just one click.