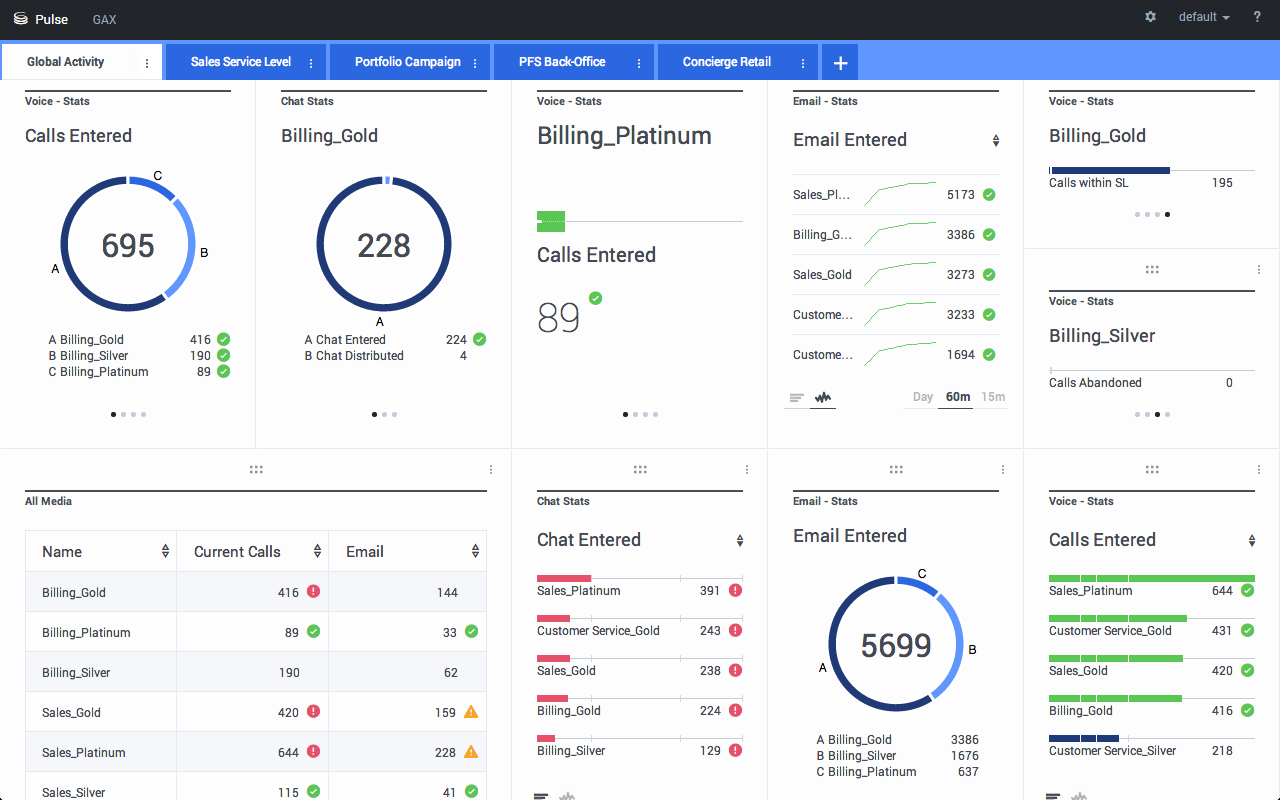 The main benefits of Genesys are its easy communication capabilities, seamless integrations, valuable insights and more efficient lead generation and conversion. Here are the details:
Ease of communication with clients across channels
A business response time to a concern or queries can make or break a customer's trust and loyalty to the brand. It is important to monitor customer issues before they go out of hand. Similarly, getting to the right prospect in a timely manner can increase the chance of turning them into paying customers. Genesys offers its users with collaboration tools and analytics that allows them to enhance customer engagement and improve overall customer experience.
Seamless integrations
Genesys customer service solution enables a team to meet or even exceed their daily KPIs, increase productivity, promote services and products, and streamline processes. Seamless integration with the customer's CRM systems and other apps guarantee a consistent and dependable customer experience.
Offers valuable customer insights
The platform helps the users collect insights from both successful as well as unsuccessful client or customer journeys. Therefore, businesses can come up with a detailed and thorough assessment. The customer insights can be valuable in creating marketing campaigns that deliver results.
Lead generation and conversion made easier and more effective
The platform helps user access customer data that can help in creating targeted campaigns. By being able to seamlessly communicate with the prospective clients or customers from their first contact to acquisition, from offline to online, to up-sell and eventually win-back, marketing teams can enjoy a high conversion rate. Customers usually want to feel valued and marketers and business can accomplish it by keeping open communication lines and responding to any issue in real time.