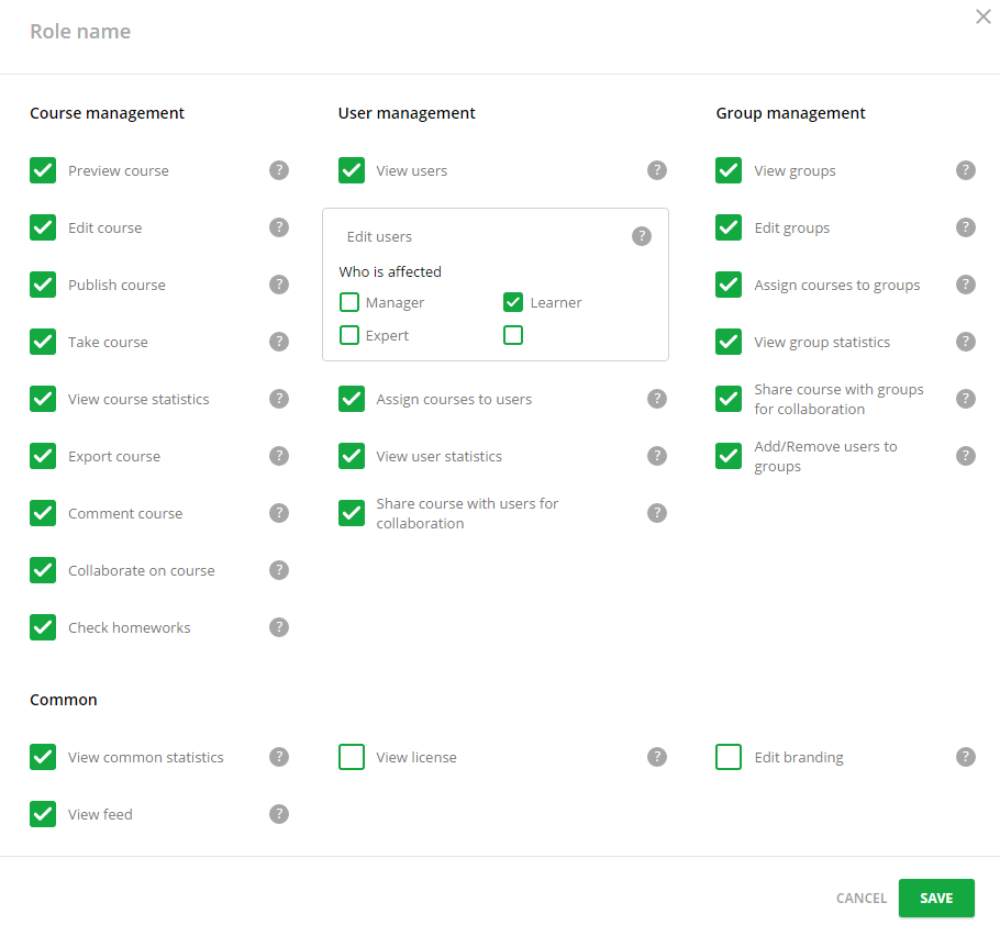 The main benefits of Geenio are its user-friendliness, its content editor, and its evaluation tools. 
A full learning process can be easily created and managed with Geenio because it is so easy-to-use. Courses that look professional can be created from scratch, even without any skills in programming or instructional design, thanks to Geenio's smart course builder. The drag-and-drop interface also allows for the building of courses that are non-linear and interactive.
Furthermore, learning content that is stylish can be made by the user with the content editor. All users need to do is simply input content, with Geenio doing the work of making it match the corporate style automatically. This includes things like background, positioning, alignment, and style.
SCORM courseware can be imported with Geenio, as well, and multimedia elements can also be incorporated. Tests and lessons can be attached to learning materials.
Evaluation tools provided by Geenio helps users understand their students and their learning process. Results of tests are shown as extensive statistics, helping out educators in determining the weaknesses and strengths of their students. Fast learners, challengers, outsiders, and leaders can also be identified, making it easy for users to come up with learning courses which will help their students achieve their full potential, even in areas where they have a hard time.
Course assignments can be easily made using Geenio as its interface makes sending it to students easy. Email integration also simplifies the process of inviting new users.