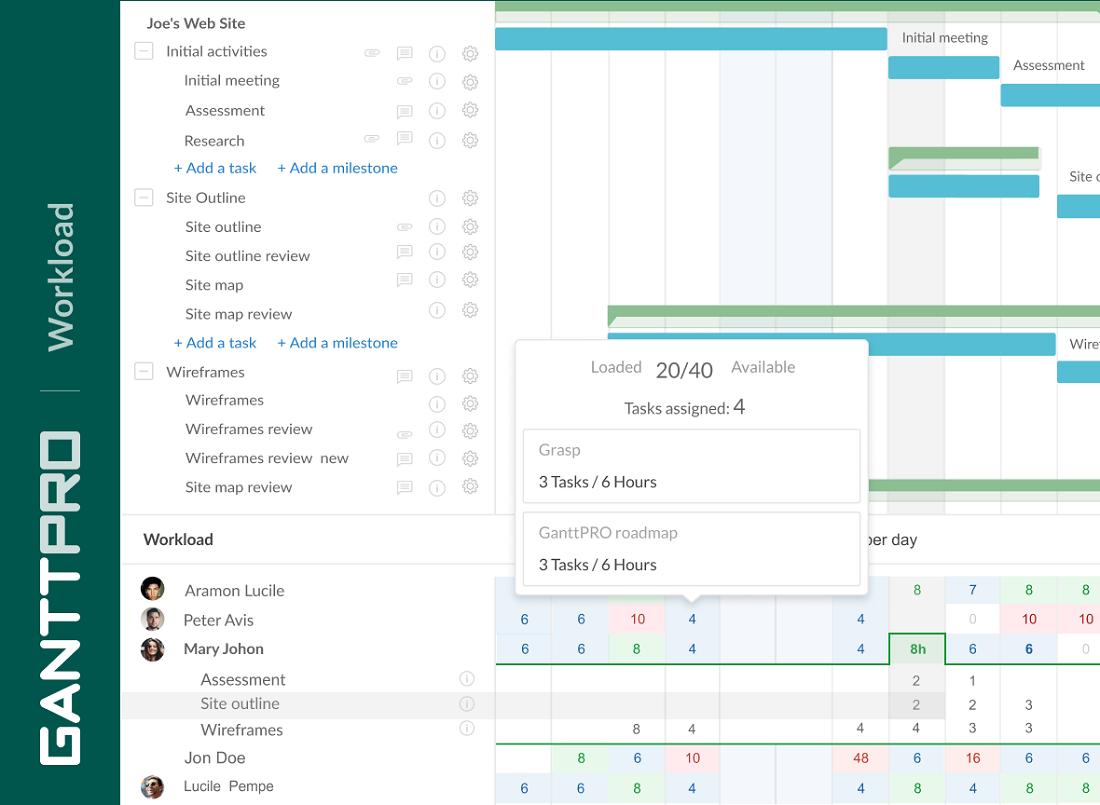 The main benefits of GanttPRO are its intuitive, user-friendly interface, incredible visualization feature, online solution that allows users to utilize the software even when far from the office, and multiple team support and the drag-and-drop feature. Here are more details:
Intuitive, User-friendly Interface
GanttPRO offers you a highly efficient and dependable platform that helps users manage their projects easily, allowing teams to meet the project deadlines as well as their client's expectations. The platform's intuitive, user-friendly interface lets users be familiar with the system without the need to go through steep learning curves.
Visualization Feature
One of the system's biggest highlights is the visualization feature. It allows users to create visualizations of their project plans easily within minutes so they can produce a big picture of the project and plan the procedures. This feature also schedules your tasks automatically so you know what to do next, which makes the process faster.
Online-based Platform
As an online tool, GanttPRO takes out the chaos as well as the mess off your table. You can bring every paperwork into the digital realm and organize it there. Moreover, you can access all the project-related information you need anytime and anywhere as long as there is an internet connection. Meaning to say, you can also do your work while on the go. You can assign tasks, create and split groups, organize schedules, etc. even when you are far from your office desk.
Supports Multiple Team Management
Working with more than one team is made easier with the help of GanttPRO. This tool allows users to create various workspaces for different projects and different teams as well as set permissions for every team member. It also features drag-and-drop functionality and automated scheduling to simplify your tasks and help you get more important things done.