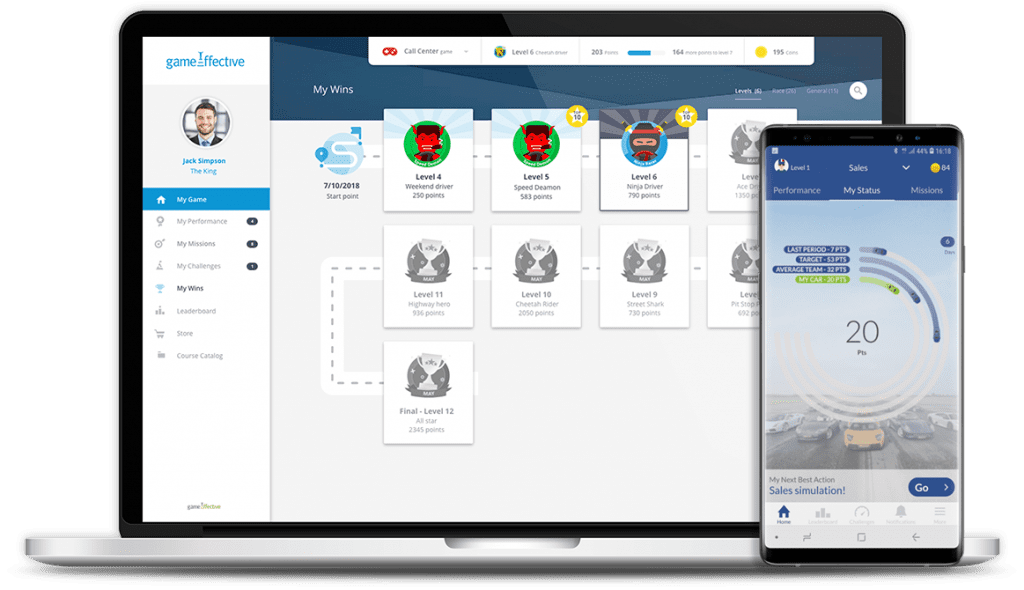 The main benefits of GamEffective are, it monitors data in real-time, improves performance, and seamless integrations. Here are more details:
Monitor Real-Time Data
GamEffective makes it easy to track data derived from enterprise apps in real-time. For example, it helps you monitor crucial KPIs for your employees and share the details with employees in real-time. This means employees get up-to-date information and give them the latest results of their performance. This empowers employees to work harder and focus on things that matter most.
Improve Performance
Also, GamEffective is designed to impact employee performance positively. It functions as performance tracker, providing real-time feedback and creating awareness to encourage and motivate employees to remain focused. On the other hand, managers get the opportunity to view KPIs and measure them to generate an overall score. The score is shared with employees to inform them of their performance and asses them against the set targets, their peers, and previous performance.
Seamless Integrations
Better still, GamEffective integrates seamlessly with collaboration and eLearning applications. The integration helps users suggest the critical areas of learning for employees. It also makes learning more accessible, giving employees the freedom to determine where and when they can take onboarding or training content. Moreover, with mobile apps, the employee can learn and consume content anytime, anywhere.