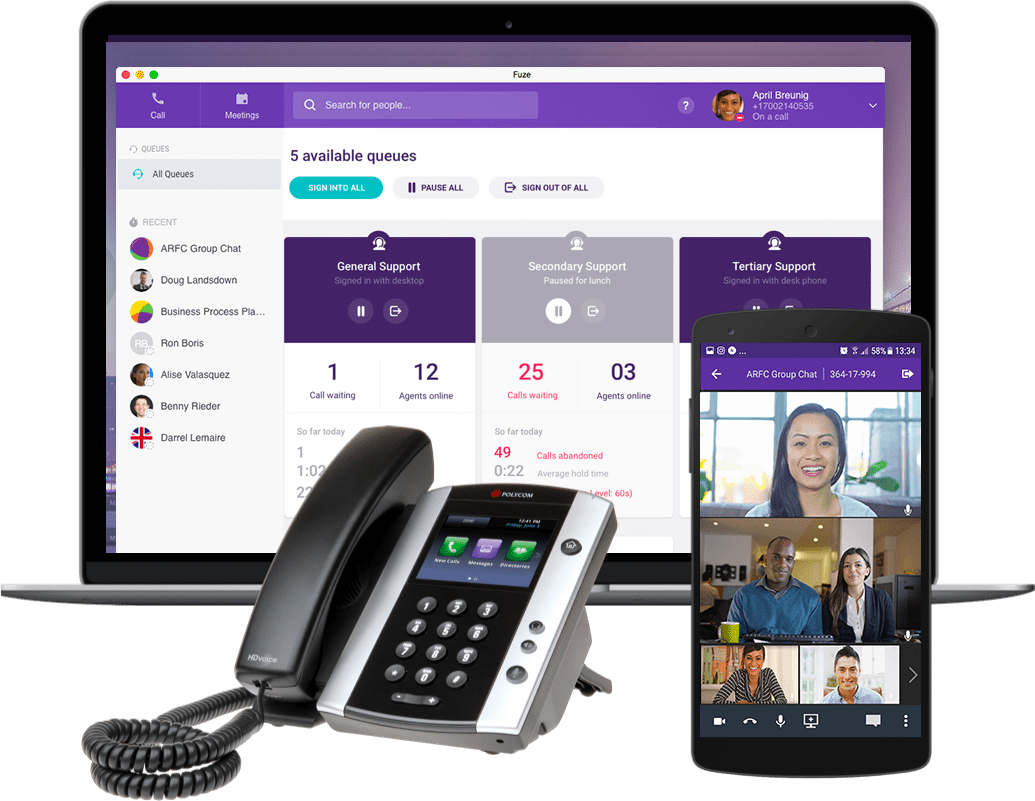 The main benefits of Fuze are its enriched business communications and security. Here are more details:
Enrich Business Communications
Fuze blends video, messaging, content, and voice collaboration into a single interface that enables it to deliver the highest level of quality and reliability, which are the requirement of modern businesses. It drives business communications into greater heights with an enhanced user experience that provides benefits for both users and IT admins.
The platform is also capable of leveraging important experience at the convenience of users' browsers through the Fuze Web tool. It facilitates a robust video conferencing, video experience, and modern group messaging while removing the hassles brought by typical web collaboration apps. It allows guests to enter the Fuze meeting via a shared link without having to use other applications or plugins.
Fuze is built on a scalable cloud architecture that features redundancy and gives the platform security, scalability, and reliability. It ensures consistent business continuity with its guaranteed 99.99% uptime. This is achieved through the system's geographically load-balanced feature and multi-data center architecture.
Secure
All communications done through Fuze are protected via strict security protocols and data privacy. The security covers all instances of conversations regardless of the locations they were conducted. That is because the platform encrypts all facets, which effectively seals every loophole that data assailants may take advantage of. Fuze's security and IT operational controls are also annually audited by independent firms which ensures that every system of the platform are SSAE16 SOC1 Type II, SSAE16 SOC Type II and HIPAA compliant.