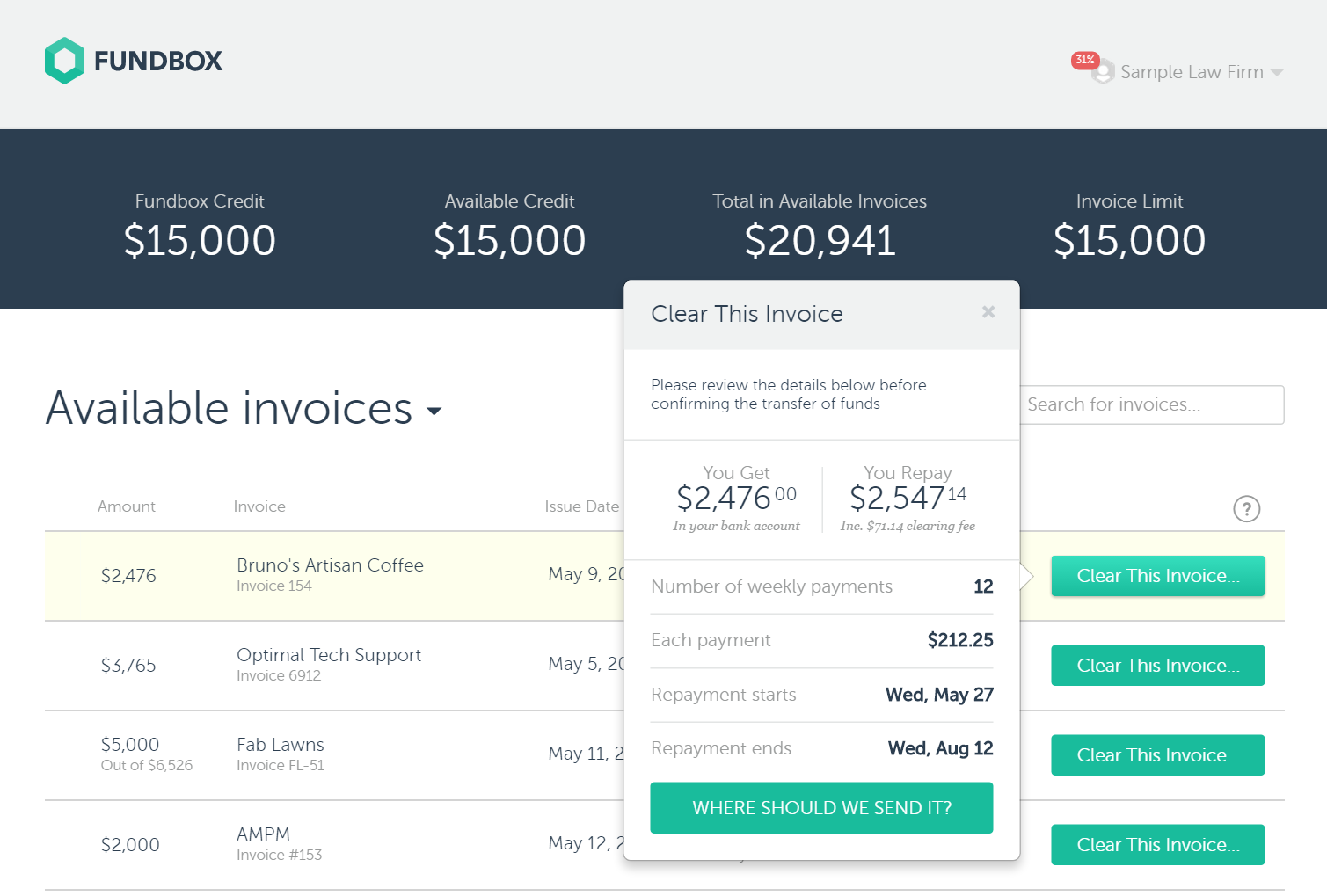 The main benefits of Fundbox are its capability to make cash flow management easier, its assistance of payment advances to businesses, the fast and easy registration process, and platform reliability. Here are more details:
Cash Flow Management Made Easier
With Fundbox, managing your business cash flow becomes easier. The platform offers advance payments for your invoices and eliminates business cash flow gaps by clearing invoices immediately. The software is also advancing a significant amount of invoices per week, giving users the capacity to optimize cash flow and removing the net 90, 60, and 30-day common problem of small business.
Get Advance Payments
When it comes to running a business, keeping a seamless and constant cash flow is essential to survive particularly during the first years of the business. To keep the cash flowing, you will need to wait for the payment from your customers. But with Fundbox, you do not need to wait for your clients or customers to pay, as you can collect payment advance based on the outstanding invoices.
Fast and Easy Registration Process
Getting started with the system is pretty easy and fast. It takes less than thirty seconds to register. There are no documents to be submitted. Once you are registered, the system will connect you to the bookkeeping app of the company and gather all your unpaid invoices. You can instantly receive the funds into your bank account.
Reliable Platform
Fundbox has been trusted by more than 100,000 industry experts and businesses. The significant amount of users show how effective is. Also, the system uses the best practice security protocols in the industry so you are sure that payments and crucial pieces of information are safe and protected.