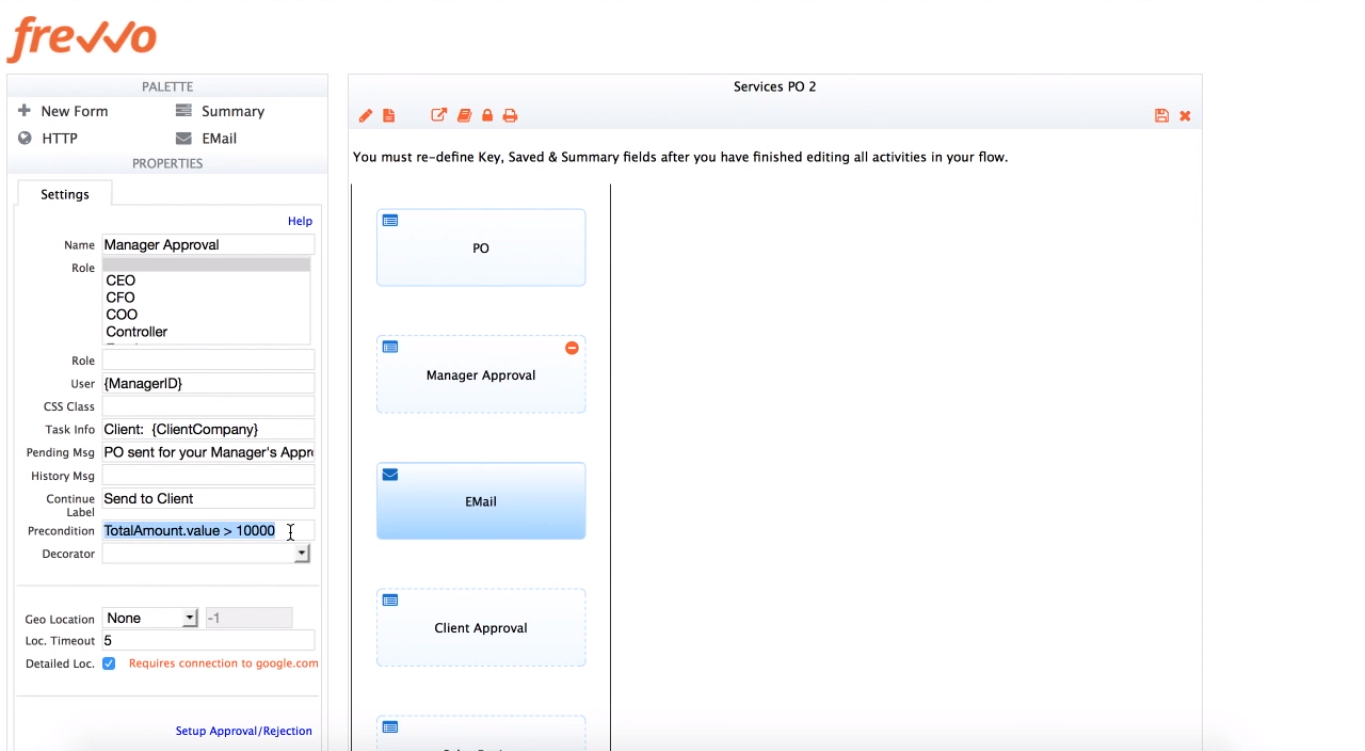 The main benefits of frevvo are its drag-and-drop builders for forms and workflows, its sophisticated form designs and user-friendly interface, its mobile-ready forms, and its wizard-aided integrations. Here are more its benefits:
Drag-and-drop Forms & Workflows
Creating business forms no longer have to entail numerous lines of codes. frevvo revolutionizes the process with its drag-and-drop form and workflow builder. With this, you can make forms with sophisticated layouts without a single snippet of code. If the forms require signatures and approvals, you can build routes using the same user-friendly tool, but on workflows.
Beautiful Forms & Interface
Each form you design with this solution not only meets your business requirements but also easy on the eyes of users. On top of that, making the forms can be enjoyable, since the platform has a customizable interface that you can tailor to your specific work needs.
Mobile-ready Forms
Every form you design with frevvo is guaranteed to render nicely on any screen. The solution ensures that all forms are navigable and still easy to fill up regardless of the device your users are on. This is especially beneficial if you have a wide swathe of your audience who prefer to work with their smartphones and tablets.
Wizard-prompted Integrations
Integrating frevvo with third-party software is easy because of its integration wizards. This way, you can connect your SQL databases, Google Apps, and ECM platforms in a few steps.