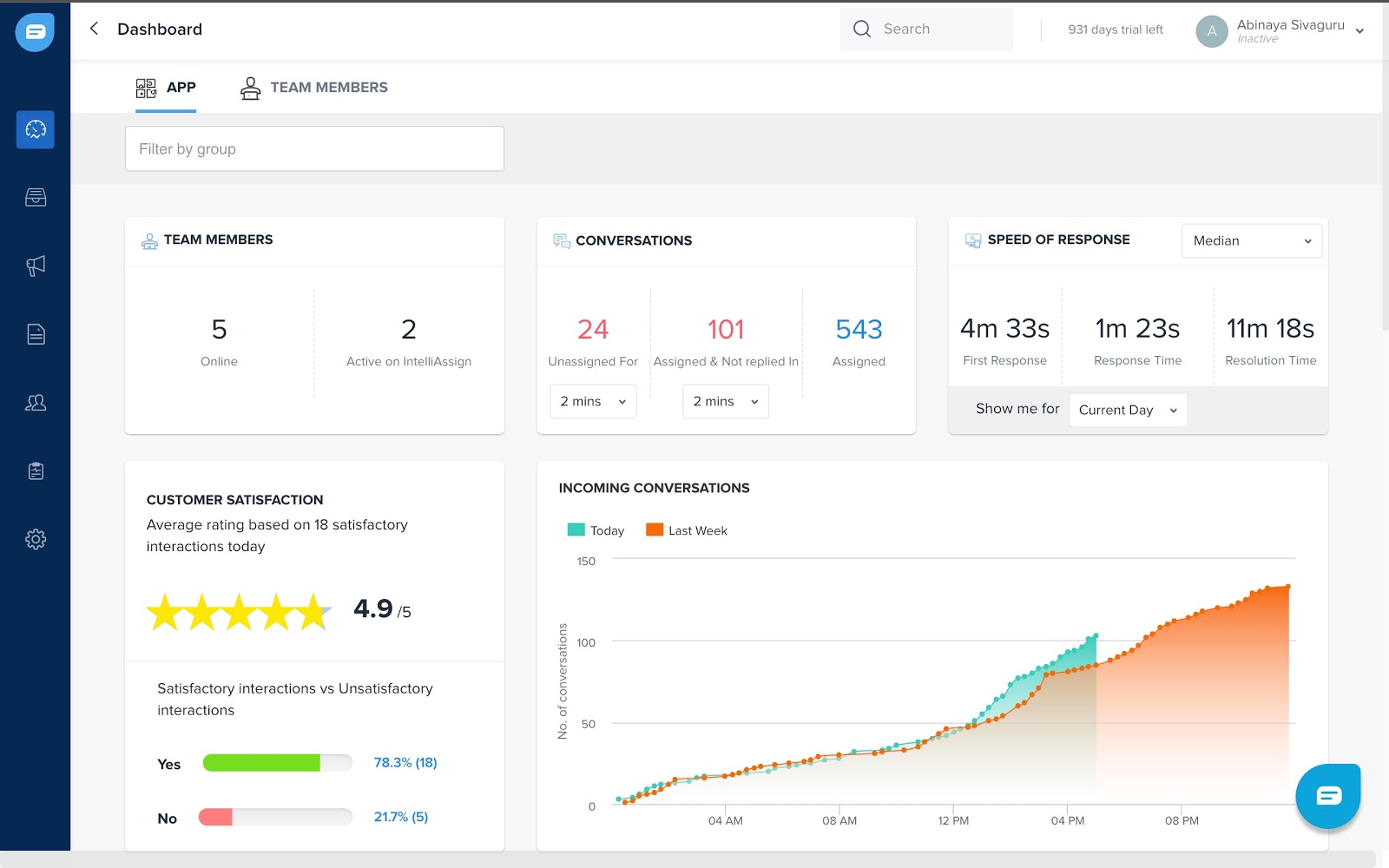 The main benefits of Freshchat are providing solid tools and advanced features, streamlining customer support and automating lead capture. Here are more details:
A streamlined messaging experience
Freshchat is available on many platforms and is able to sort out chats into custom groups. With this feature, discussions will have solid data to support discussions and introduce customers to the right agents and teams for their concerns. Collecting feedback and customer contacts is possible. Creating a priority inbox is also supported if you need to take care of specific customers first. Lastly, the messenger app supports emoji and digital content, which gives it a social media feel.
Automated lead capture
Freshchat has a lot of tools to promote your brand. The tool can monitor and track events to gauge website traffic and their reason for clicking in. It also sorts out leads and customers depending on many factors like event history and location. If needed, a customized automated replying system and bot workflow that can make leads 24/7 even without the team's interference. Lastly, it also supports templates for usual queries to boost resolution time.
Additional help for your visitors
Freshchat can also provide assistance to customers even when agents are not available. Visitors can access an FAQ page in the messenger and it also supports more than 31 languages. Through liking and disliking FAQ content, customers can provide feedback for the guides that organizations have provided.
Invaluable intelligence
Freshchat's real-time dashboard features a visual breakdown of your team performance, response speed, conversation trends, and check into any team member's workload. Users can also compute customer satisfaction and CSAT ratings to find your best workers and compensate them rightly.