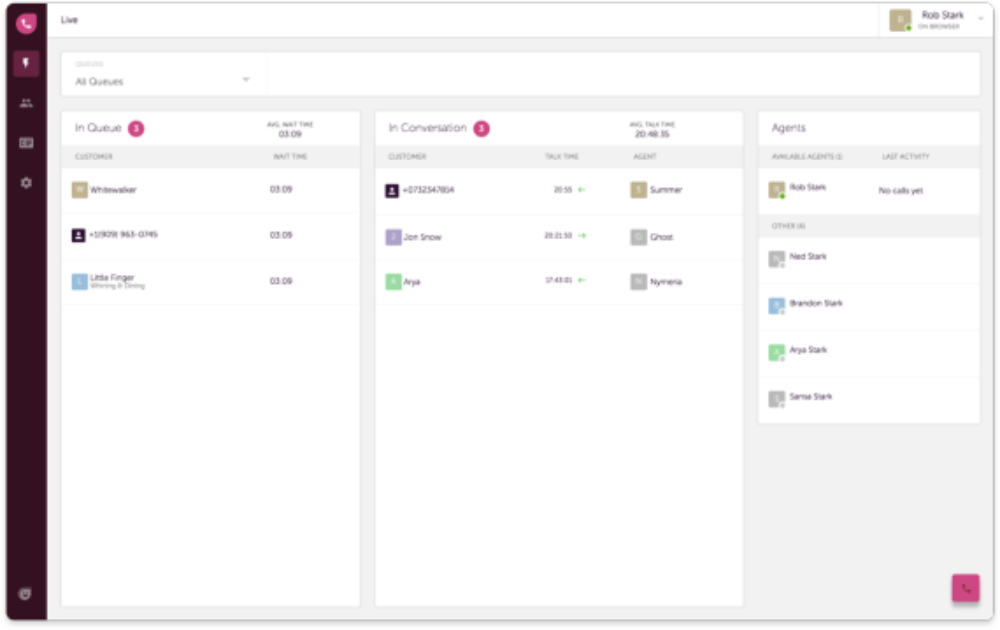 The main benefits of Freshcaller are its easy setup, its real-time dashboards, and its enhanced collaboration.
Freshcaller does not come with installations and data input to worry about. Phone information can be instantly pulled, and actions can be automated for every number so IVR calls are routed to specific groups, agents, or queues.
Not only can Freshcaller users buy vanity, toll-free, international, and local numbers from 40 countries around the world, but they can also migrate existing phones to the platform without customers knowing any better. Callers will only be able to see the alternate number chosen by the user, thanks to call masking. Users of Freshcaller also get to enjoy advanced features like provisioning, voice mail, waiting queues, multi-level IVR, auto-receptionists, custom greetings, and a lot more. Calls can be monitored and recorded, call logs can be stored, indicators can be tracked, and agent performance and presence can be managed as well.
Freshcaller queues are clutter-free so managers don't only monitor ongoing calls, but they can also see the list of available agents. Agent performance can be tracked and leads categorized by the system's smart analytic suit, and reports can be created in all formats. Call logs and recordings come with lifeline metrics that are detailed, so users can easily see where bottlenecks occur and where opportunities exist.
Agent collaboration is encouraged by the system through the tracking of customer interaction history, and by how it makes it easy for agents to search for call notes so that the answers they provide come with context.