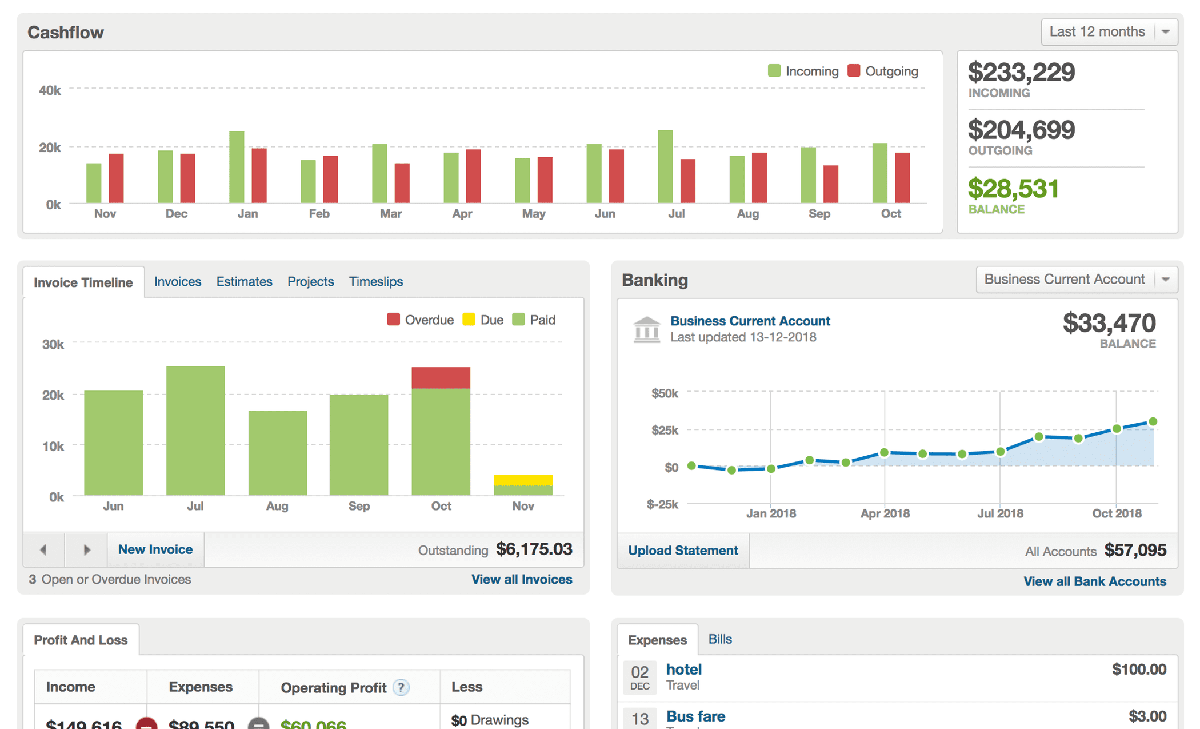 The main benefits of FreeAgent software are, having a centralized location for your financial processes, streamlined invoicing workflow and accurate expense management, to name a few. Here are the details:
Centralized platform for financial management
Small business owners and freelancers will definitely appreciate FreeAgent's extensive features for accounting and financial management. The software gathers essential accounting functions into one platform, providing access to timekeeping, invoicing, expense tracking, and tax requirements right from the dashboard. This greatly simplifies income and expense management and reduces overhead costs. 
Easier invoicing and payments
FreeAgent offers eight invoice templates, and creating a customized invoice takes only minutes. Set recurring invoices for regular clients so you can focus on more important tasks. When integrated with payment solutions such as Stripe or PayPal, the platform makes it easier for you to get paid and eases the payment process for the client, improving working relationships.
Accurate tracking and management for expenses
With FreeAgent, you don't have to deal with the time-consuming process of manually tracking expenses. The platform can track expenses directly from bank feeds and bank statements. Once in the system, expenses can be categorized by project or currency. Bills can also be generated and added to projects when needed. Automated tracking helps ensure that your books are as accurate as possible. 
Hassle-free tax management
Taxes can be a headache for self-employed individuals, but FreeAgent can make sales reporting significantly easier. The system can provide debit and credit reports and tax returns to help with tax preparation. FreeAgent can also help merchants set up the right sales tax for their country and add multiple sales tax rates when needed. For more information, you can check out this FreeAgent review.