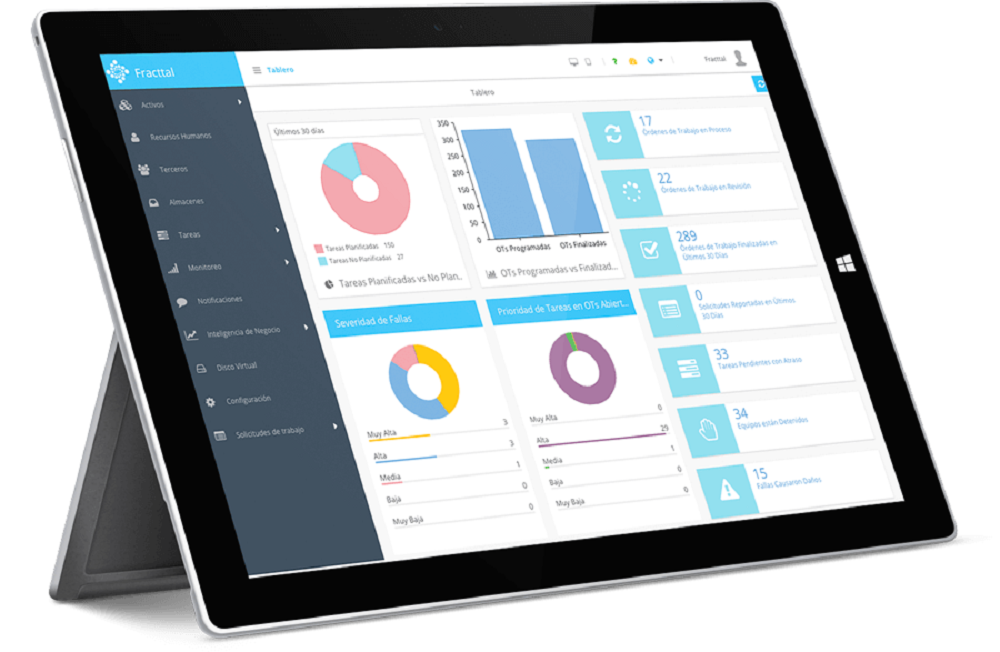 The main benefits of FRACCTAL are its cloud-based asset management and maintenance functionality, the capability to get real-time information, and all-inclusive fleet management features. Here are more details:
Cloud-Based Asset Management and Maintenance
Manage your work orders and assets and stay on top of your labor force with the aid of FRACCTAL Asset Cloud. With this product, you can store all your asset maintenance data in the cloud and access them anywhere and anytime you need them. Moreover, you can use this tool to get a better understanding of your assets by collecting business intelligence, analyzing trend, and generating reports, statistics, and KPIs. You can also be notified of the important progress on your asset's status, pending activities, as well as schedules.
Get Real-Time Information
With FRACCTAL, you can get real-time data that can help you make better and smarter decisions. The FRACCTAL Box utilizes the IoT to link all your digital and physical assets, gather all the information you need on your assets, and help you make quick yet smart decisions. In return, you can make your operations better and accomplish significant gains.
All-inclusive Fleet Management Features
Fleet management is a huge task. Your success often depends on the type of information you gather. With FRACCTAL, you can get up-to-date, easy to understand and relevant information. Moreover, the FRACCTAL On Board speeds up and simplifies the collection, management, tracking of your vehicles, organizing vehicle-related documents, schedules, files and more. This product generally helps companies maximize the productivity of their fleet, deliver quality services, and accomplish targets and business goals.