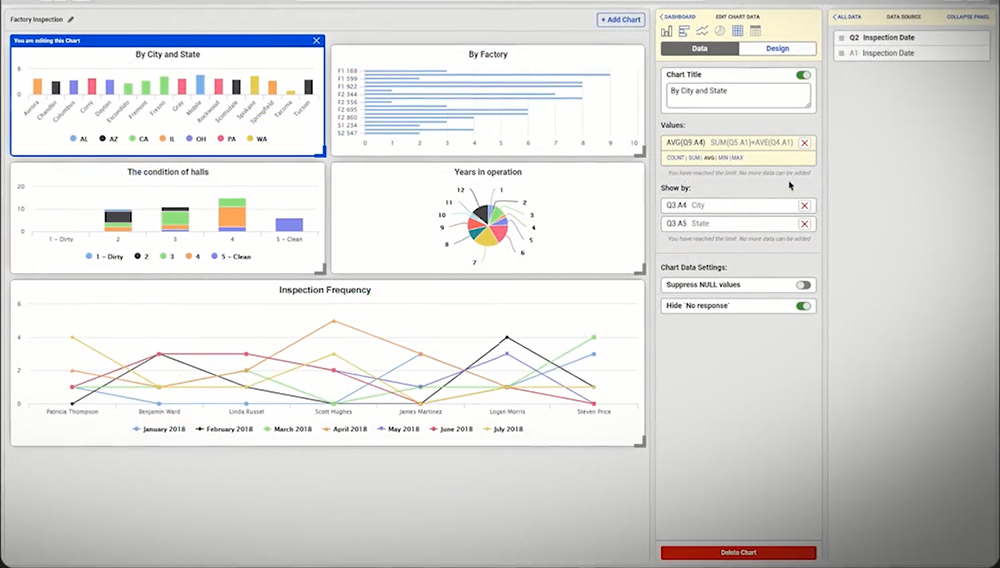 The main benefits of Form.com are its field-to-office communication, mobile audit and integrated inspection solution, and robust integration. Read on to understand why Form.com is considered as a reliable mobile form automation solution.
The software's alerts and follow-up tasks help improve collaboration between office and field teams. You can launch workflows and actions and assign follow-up tasks in response to results. Email alerts, on the other hand, lets you simplify the process of monitoring each task. The software also offers an easy-to-use mobile form so you can enhance the asset inspection process. Its digital forms enable you to accelerate work processes and they can be used to adapt to your branding, field, and location while electronic forms trigger follow-up questions.
Form.com can be integrated with your IT infrastructure to boost your existing data. It could pre-fill forms through importation of data tables and contact details in the system. Besides, the app contains bi-directional integration that routes completed responses to your BI dashboard or backend database.
Form.com eliminates the use of spreadsheets or paper-based systems for processing data audits. It has a mobile audit solution that adds contexts to data through embedded GPS coordinates, images, and time stamp data. Its offline forms allow you to work even without internet. On offline mode, you can access automated form tools and gather data from there. Though the software's mobile capability, e-signature can be done by signing in to your mobile device directly. Also, it automates login, time stamp data, and location.
The software is a flexible solution designed to streamline form-related work processes whatever industry you belong to. Some of the industry it serves include hospitality, restaurants, oil and gas, retail audit, manufacturing, facility management, field operations, construction, and others.