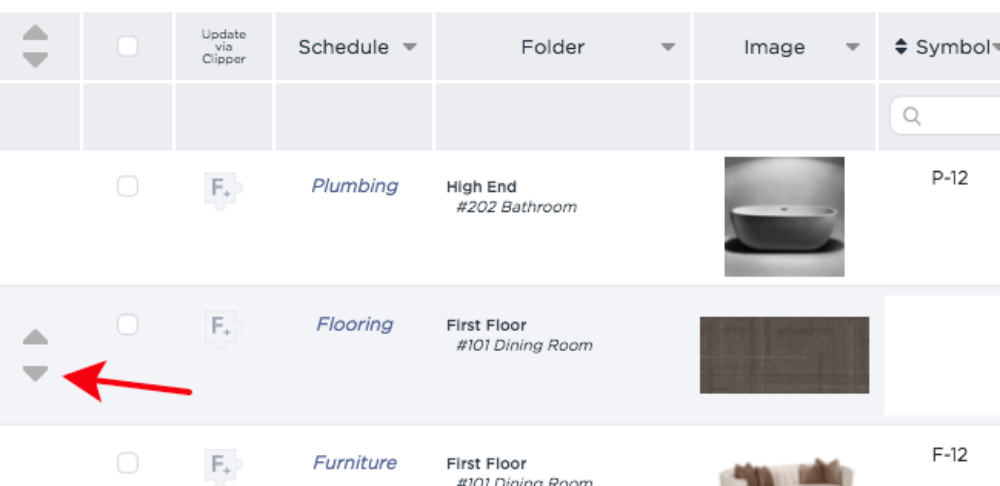 The main benefits of Fohlio are its ability to organize everything in one place, its customizable mood boards, and its collaboration features.
Smart Web Clipper is a Fohlio tool that gives the software the ability to take and organize information in a single location. The tool instantly extracts product information from any website, without the users having to drag and drop it, and stores it. Specification documents, images, and other files can also be sourced from websites.
FF&E schedules can be easily created since the software has all of the information in a single location. Data can be automatically populated with specifications immediately filled out using the data in the huge library and product database. Users are also provided with customizable FF&E schedule templates.
Mood boards — or collages made up of text, product images, and other information — can be created with Fohlio. Not only do users build mood boards with this software, but these mood boards can also be customized with logos. Specific fields in the mood board can also be defined and configured. There is also a customization option that allows users to import inspiration and design ideas from Pinterest.
Whatever format it may be, whether InDesign, PDF, or Excel, Fohlio can quickly and easily come up with design presentations. Invoices, concept presentations, and tear sheets in PDF form can be produced with just a few clicks. These design presentations can also be customized with a company logo.
Project and team leads can define who gets to see and edit projects on Fohlio and they can also choose to keep private or public the documents, files, and information that they share. Markup information can be hidden from vendors and clients. Projects can also be bid on, with a single screen where Fohlio users can see and compare the quotes.