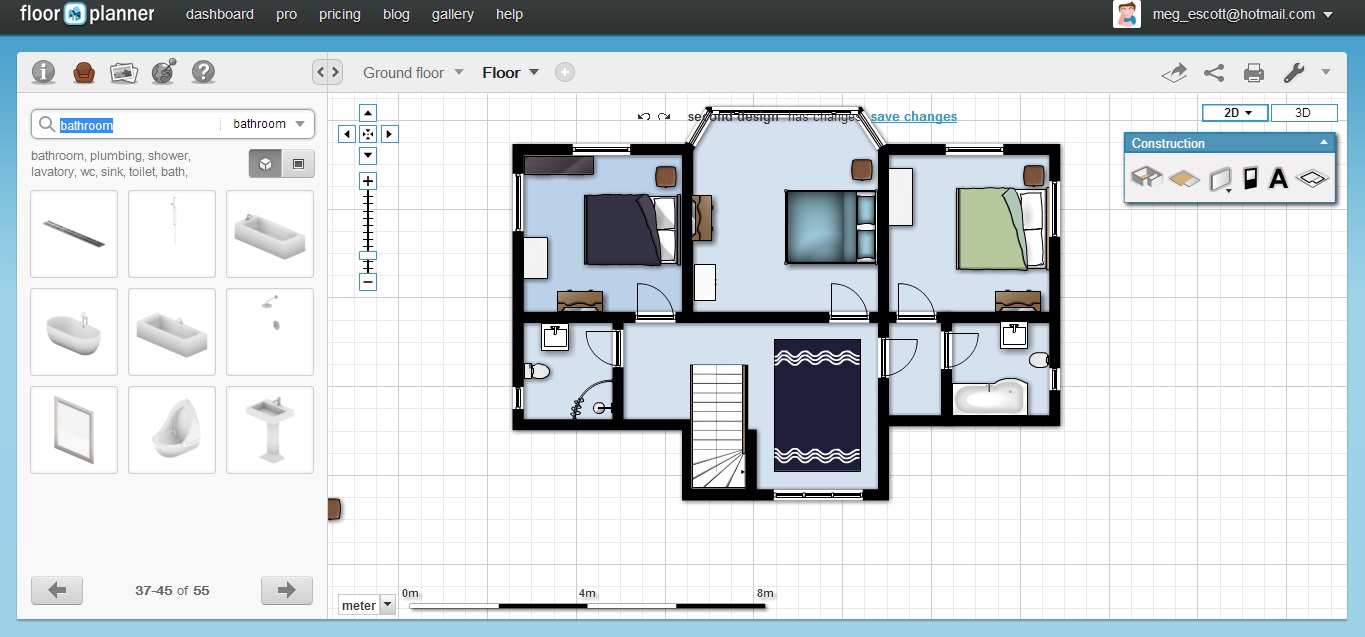 The main benefits of Floorplanner are simple-to-use cloud-based tools, easy sharing with clients online, and 3D design viewing. Since Floorplanner is a cloud-based solution, there is no need to download and install it; just signup online and you can begin designing without having to leave the web browser. Floorplanner works on any operating system and it has a gentle learning curve with tutorials to guide you.
Its intuitive editor lets you create and view your plans in a matter of minutes, be it for home, restaurant or office. It enables you to play around with interiors so you can create stunning designs. Floorplanner even allows you to adjust measurements or enter dimensions to view the elements in different sizes. You can also drag or copy and paste furniture to different areas using your mouse.
Furthermore, Floorplanner lets you create a home or office design and display and view them from above. The software delivers all projects such as prop additions and 3D changes to offer more life to your plan. But before you can use these functionalities, you need to design your plans in 2D first. The good thing about it is that you are free to switch between 2D and 3D for easy viewing of changes when implemented in a real situation.
The software allows you to print and share your floor designs in various social media platforms. Floorplanner supports project sharing through direct mail, Twitter, Facebook, and embedding into websites, allowing you to connect with clients from anywhere and share with them project details easily.