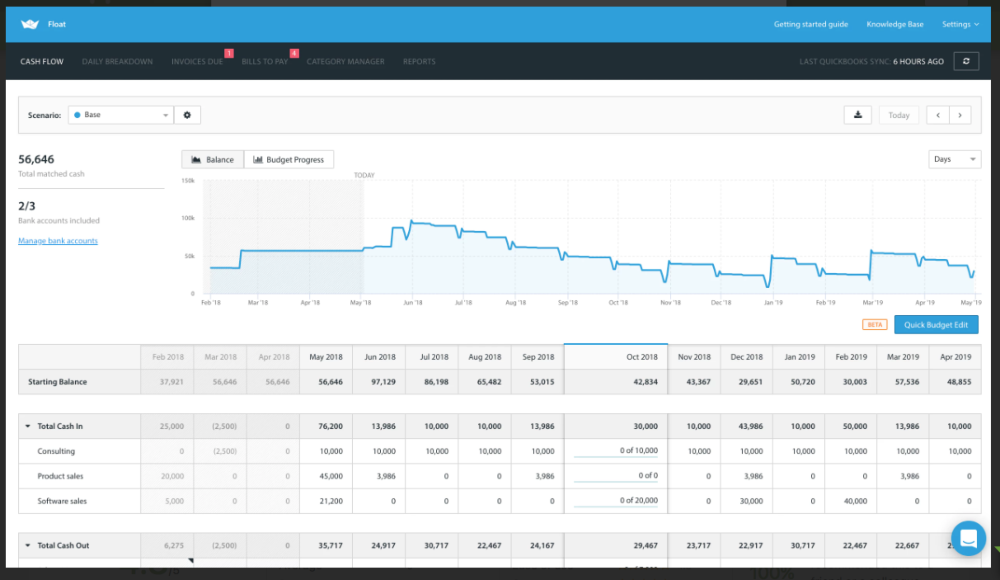 The main benefits of Float are its integration, cash flow projections, and live data gathering capability. Here are the details:
Users of Float get an accurate and real-time look at their cash flow, thanks to how the solution can smoothly integrate with several accounting systems. Cash flow projections made by Float can extend many years into the future. This is data and insights that businesses can take action on, which they can use so that their companies meet set goals and become successful.
Long-term and short-term cash flow can be constructed and implemented on Float. Budgets can also be set and performance followed. Float users get insight into their cash flow since they can take a monthly, weekly, or daily view of it. Float also makes a detailed look into a company's finances possible since it allows users to drill down into bills and invoices.
Live data is also automatically gathered from a business' accounting package.  This eliminates the need for manual inputting since users already have an accurate, ongoing, rolling forecast.