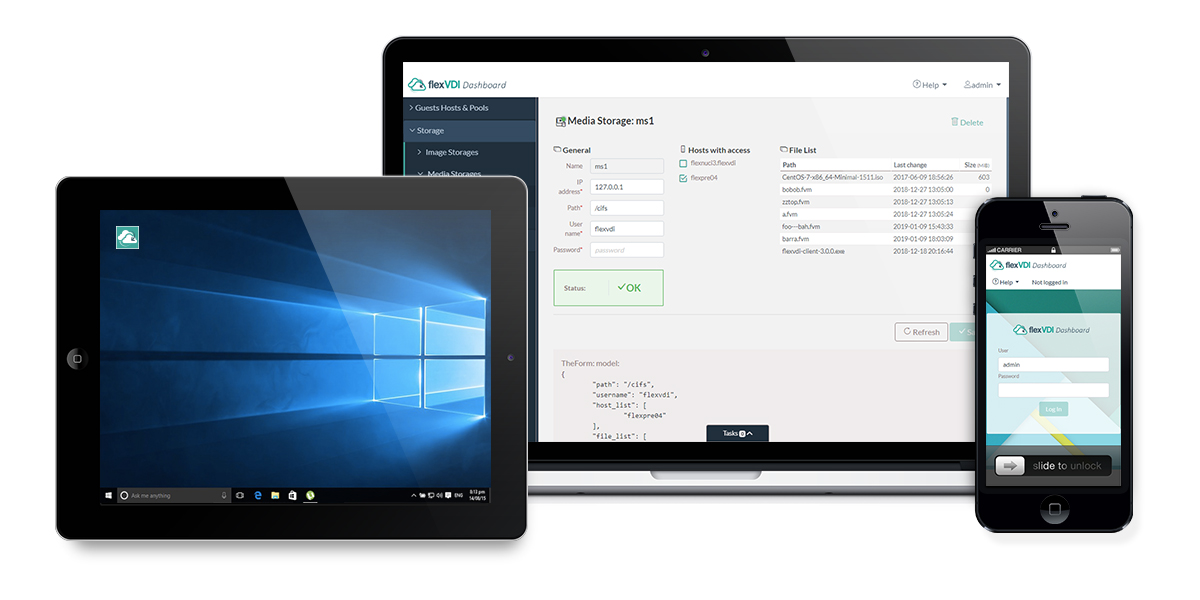 The main benefits of flexVDI are continuity, robust security, scalability, ease of use, full customization, and value for money.
Continuity
flexVDI secures business continuity to all its users. Its users can be secured that businesses can push through daily as every single data is accessible via the cloud. Organization and complete control are available 24/7. It's ideal for businesses that are looking to go all out when it comes to providing employees a home-based work infrastructure.
Robust Security
flexVDI employs high-level security measures through authentication and encapsulation. All users can be certain that all sensitive and confident business data are protected and preserved. Access control is fully customizable.
Scalability
flexVDI tools can work for all types of businesses. As it has highly scalable tools, users involved in startups or big enterprises can totally utilize all tools and features in a realistic and financially sound manner.
Ease of Use
flexVDI has a simple interface that is direct and sleek. No commands are too complex and confusing for non-technical users. Even non-IT personnel will be able to easily acclimate to its tools and functions.
Full Customization
flexVDI employs an open-source mechanism. All users are free to fully customize all tools and functions. Additional tools for specialized and particular business needs can be easily integrated through its open JSON API.
Value for Money
Full utilizing flexVDI will help users in decreasing overall business costs. As it can support mobile work, the need for a large space for offices and workstations can be completely removed. Through its solid tools, businesses can fully enable and empower a whole company of mobile workers, teams, and departments from any part of the globe. Users that need a solution for optimizing business processes can also read this for more options.