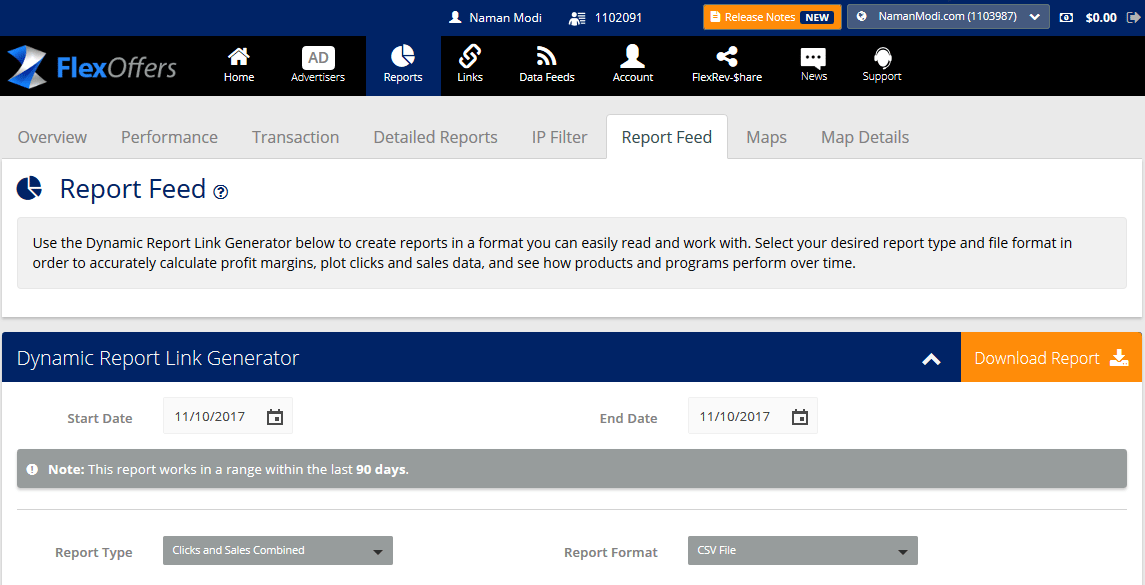 The main benefits of FlexOffers are it's an affordable yet powerful solution, has a vast network, and has real-time tracking. Here are the specifics:
Affordable Yet Powerful Solution
Advertisers and publishers can begin using FlexOffers with a small fee and a minimal escrow deposit. Each month, users only need to pay for a network fee if the sale has been made or if a qualified lead is discovered, which only costs one percent.
Huge Network
FlexOffers is comprised of 10,000 advertisers and publishers. These users can access people and brands that they want to connect and make a profitable relationship with. Also, merchants could leverage the broad reach of advertisers with expertise in affiliate marketing.
Real-time Tracking
With this system, advertisers could get reports on different metric ats any time they need to. But if they require the most recent data, FlexOffers can offer them real-time reporting so they can gain insights about the performance of their campaigns. As such, they can make adjustments on strategies while the process is on-going.
Ads Management
Publishers can get support from the FlexOffers team and its partner vendors in terms of product promotion. Rather than taking content from the web manually, advertisers will offer content to them, allowing them to pay more attention to content instead of looking for materials that populate the page. Advertisers can manage creative content uploaded to the system, letting them provide the most appropriate image on their latest marketing campaigns.
Accessible Customer Support
Both publishers and advertisers can access the software's support team via phone call or email. Besides that, FlexOffers also has a ticketing system for users looking for immediate assistance. This gives everyone the freedom the check out the available options on the digital knowledge base for issue troubleshooting or for connecting with the account manager.