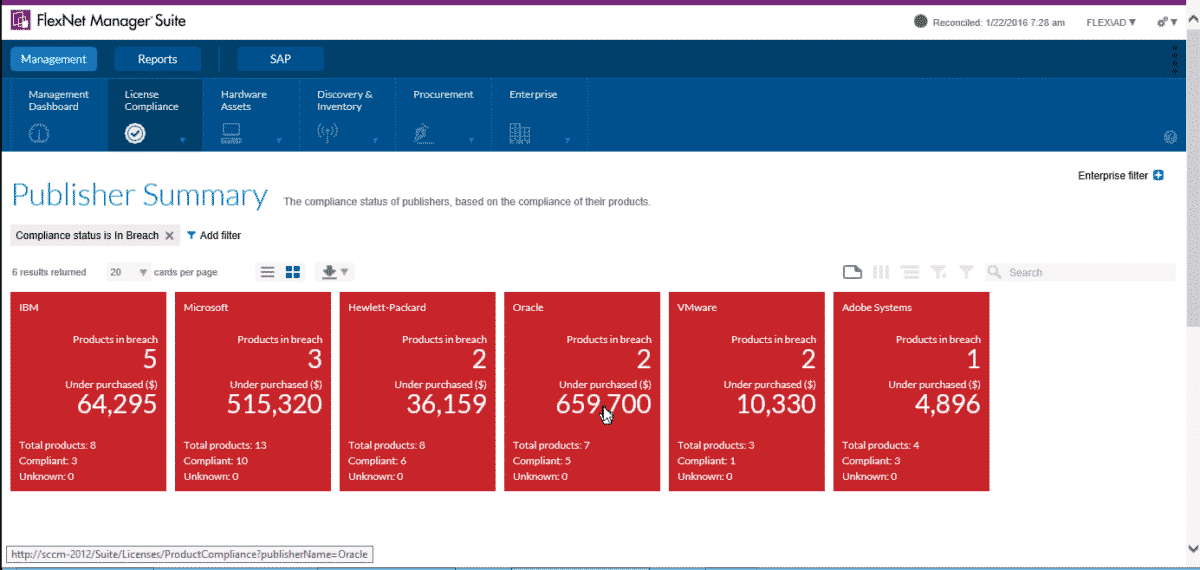 The main benefits of Flexera Software are simplifying the installation of apps, supporting multiple architectures, receiving updates constantly, and providing monetization services. Learn more about its benefits below:
Leading installation solution
Flexera Software has the capability of simplifying installation of applications to any environment, be it traditional, virtual or cloud. It also covers all installation needs and requirements of any application such as virtualization technologies, new operating system versions, and multiplatform requirements. It features products such as InstallShield and InstallAnywhere to fulfill these requirements. The system has been a trusted brand for more than 25 years and is hailed as the gold standard among installation software. This serves as a proof of it being a leading installation solution available in the market.
Supports multiple architectures and is consistently updated
Flexera Software has been in business for so long but is never outdated because all the installation solutions it offers are developed or updated to keep up with the change of times and the alteration of business requirements. Whenever new technologies emerge or newer version of operating systems appear, the products are updated as well. They are also updated when newer platforms are developed such as Docker and Universal Windows Platform to ensure that users will always receive the benefits of the latest technologies. Flexera also supports architectures that run on Linux, Windows, Solaris, Apple OSX, IBM Series, HP-UX, and AIX. Because of this, Flexera Software installation solutions are perfect for both agile and traditional project teams.
Provides monetization services
Another service that Flexera offers to Application Producers is software monetization. It allows them to completely optimize new and periodic income through flexible software licensing, software delivery, licensing, and full management of the entire lifecycle of customer usage rights. Flexera's monetization tools are easy to use and can be deployed quickly, which makes it readily adoptable by different business models, including the newer ones, that are created for mobile applications, on-premises, embedded and cloud.