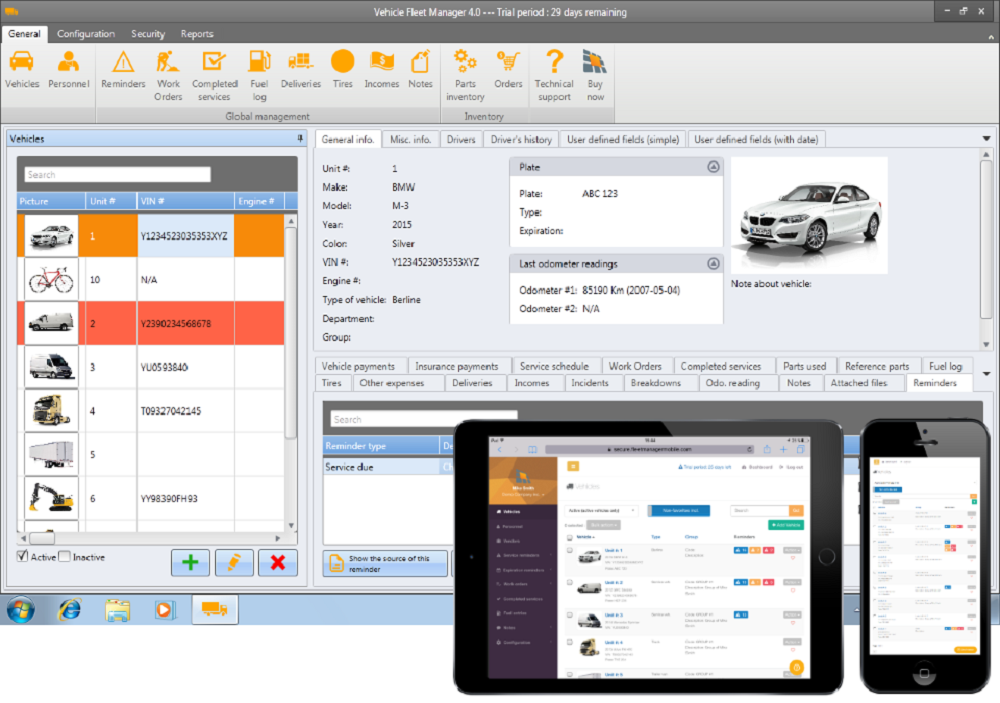 The main benefits of Fleet Management Software 4.0 are its compact set of features and functionalities, ease of use, and cost-efficiency. Here are more details:
Compact Set of Features and Functionalities
This software comes loaded with a compact set of features and functionalities that helps you find wares to improve your fleet. It has a parts inventory functionality, which sends notifications to the user whenever there is a part that needs to be ordered or the vehicle needs maintenance. Also, it gives users easy access to important vehicle data such as log odometer and tools that can be used to take notes while inspecting or checking vehicles. Administrators manage the platform's user access permission, which means they can choose who will create, modify, and create vehicle data.
Easy to Use
Setting up and operating Fleet Management Software 4.0 is a breeze. To be familiar with how the system works, you can try the 30-day trial offered by the vendor so you can learn how to use the system without spending a penny. The free trial gives you the time and opportunity to see how the system can help your business and be skilled using the system. As a result, by the time you purchase the actual software, you will be able to make the most of it. After you purchase the system, you do not have to deal with any re-installations or migration-related costs.
Cost-efficient
With Fleet Management Software 4.0, you only have to make a one-time payment to access all the features and capabilities offered by the platform. Also, users do not need to deal with hidden fees or maintenance fee. So the only payment you need to make is the one you make when you purchase the system.