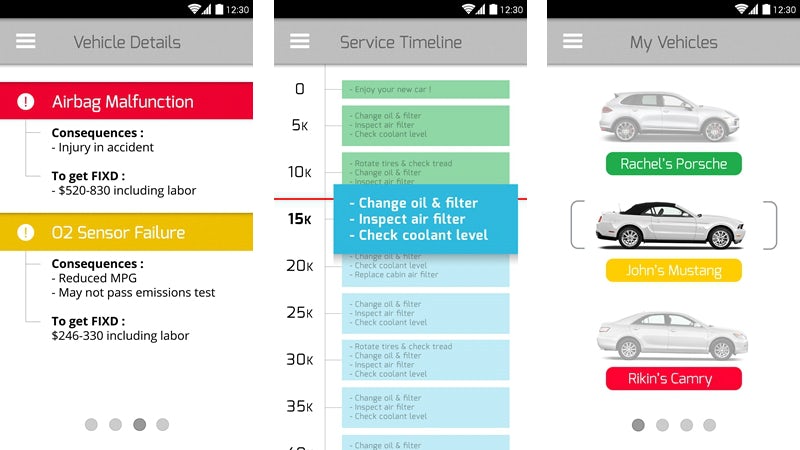 The main benefits of Fixd are its easy tasks scheduling, notifications that make sure you do not miss tasks, mobile access that connects you and your employees, and availability in familiar platforms such as Android and iOS for your own convenience.
With its automation capabilities, Fixd lets you handle multiple streams of work orders with ease. You can also work on the type of assets you want to include, no matter the size of the data. Critical information such as serial numbers, warranty start date, models are also collected for recording purposes.
Fixd's cost tracking feature allows you to track your work orders to give you the details of the process to let you know which part to improve. Time expenditures and other crucial information of an individual asset such as its history of use and availability, let your staff can know what needs to be updated to save time. Additional tracking is also made if the material is considered important for security.
An up-to-date inventory is also available for tracking and location transfer as well as restocking. This feature is also integrated into your existing inventory software to provide efficiency to your management. You also have the option to limit or enhance access to your account in the user account administration panel. In the time management side, the timesheet automatically fills in each of your technicians' daily log. Along with the system's payroll software, a non-work-order time can be added by using a drag-and-drop dashboard to have the management view your spent time.
With a full history of work data, performance metrics and inventory reports are available so you can make better decisions every day for maintenance measures or for improvement.