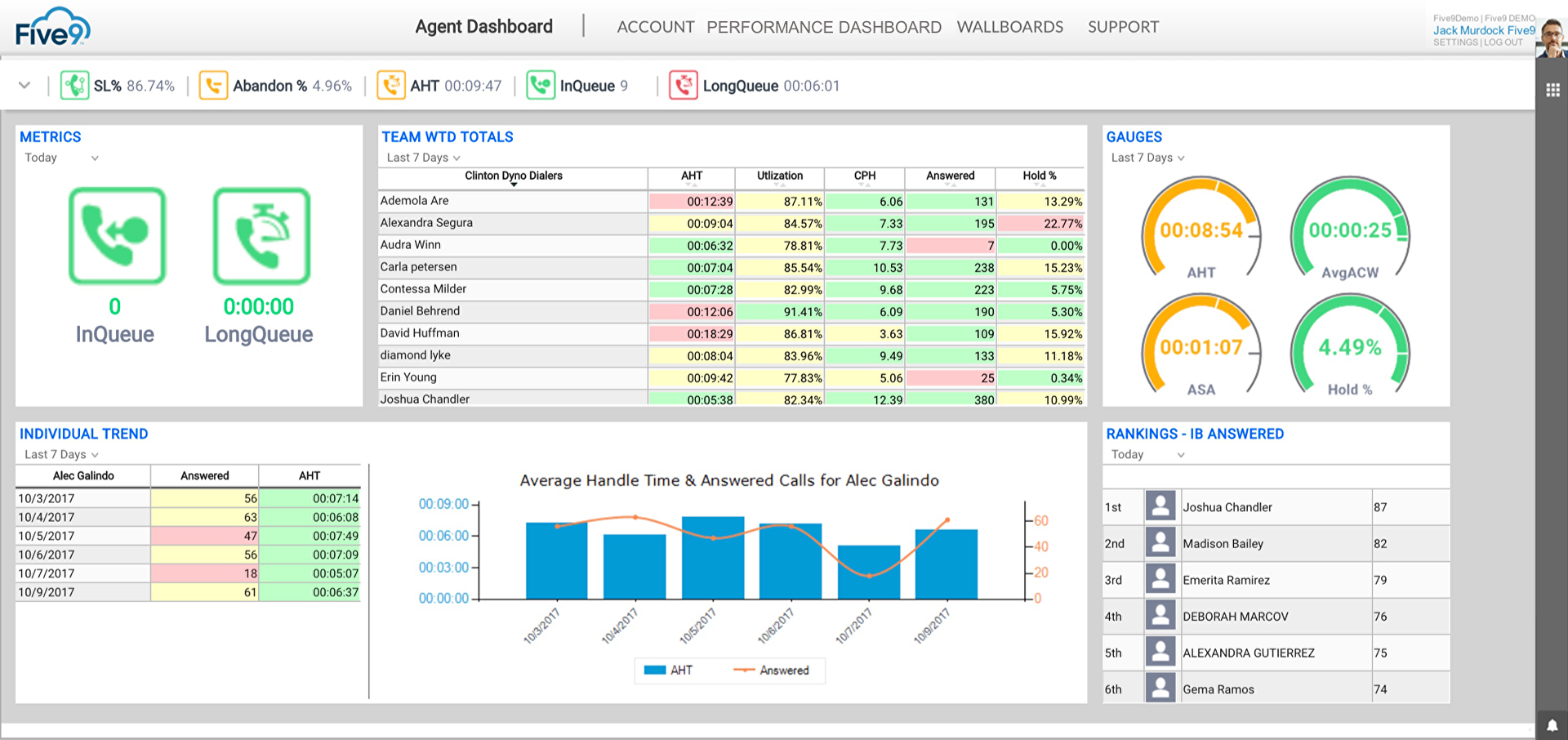 The main benefits of Five9 are its compact contact center and service solution, state-of-the-art contact management features, and dependable customer support. Here are the specifics:
 Manifold Call Centers
The essential role of Five9 is to ensure your availability in multiple channels to connect you easily with your customers. Simply put, you can have access to inbound call centers, outbound call centers, omnichannel call centers, and blended call centers.
Smart Dialer
If you have busy agents, this could be your most favorite feature on Five9. Smart Dialer helps shorten waiting time by predicting your availability and optimize customer's request to make sure everyone gets the solution they need.
On-screen Caller Data
The software has handy popups that show agents prospects' history and relevant information as the conversation progresses. This capability lets you communicate to and engage with future clients efficiently.
CRM Integrations
All customers' data are delivered to you so you can export it to your database. This is made possible by the software's valuable integration with leading CRM platforms.
Intelligent Routing
Five9 is a smart system that routes the call to the right agent with less interference. The software depends on IVR selections, agent availability, customer history, and other measures to connect prospects and agents. Of course, there are a reroute options available if the agent can't take the call of if he's busy.
Clear Voice Quality
Voice lines are available from the premium voice providers, and with this tool, your agents can converse clearly with prospects.
Practical Artificial Intelligence
Five9 delivers practical AI to your call center to help your agent boost productivity and customer engagement. Practical AI includes Smart Rerouting, IVR, Customer Intent Data, Smart Dialers, and more.