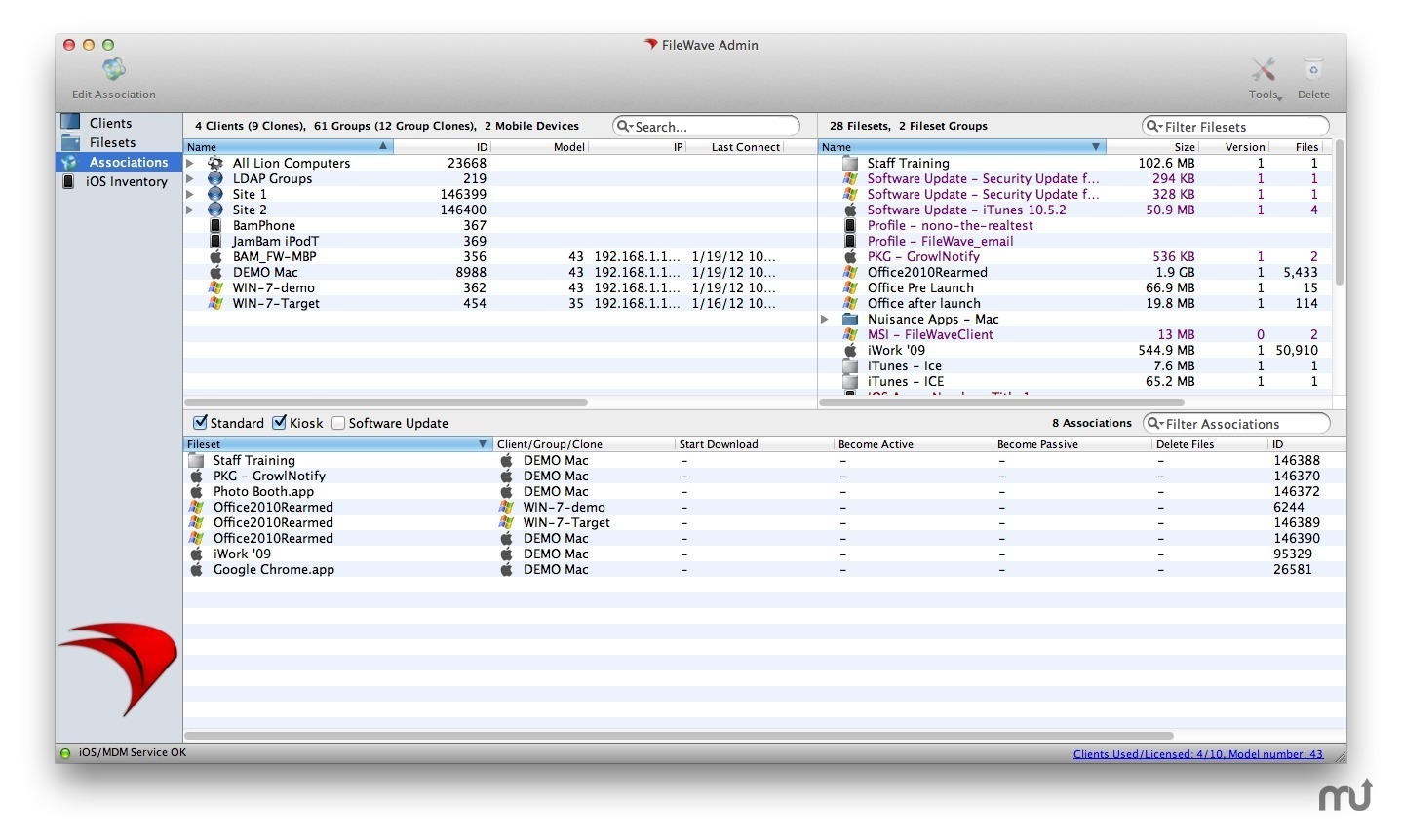 The main benefits of FileWave are its seamless integration, its ability to import Volume Purchase Plan, and its ability to give users access to information.
When it comes to the management of multiple users and devices, challenges are bound to happen. However, FileWave has the tools to eliminate these, and with it, applications can be successfully implemented and user needs through the lifecycle of the product can be satisfied. App and profile deployment, remote wipe via secure settings, inventory reporting, data protection, and password resetting are all supported by a powerful configurator and institution model.
Existing directory services like E-directory, Active Directory, and Open directory can be used alongside FileWave. FileWave can also effortlessly integrate with the mobile management infrastructure users already have in place. Once a device is enrolled, it can immediately join its respective group, making it easy to receive content.
A company's IT team can bulk acquire apps and quickly hand them out since FileWave can import Volume Purchase Plan (VPP) code spreadsheets. This makes Bring Your Own Device (BYOD) management simpler since IT teams only need a unified admin panel to efficiently distribute apps, which having to worry about manually distributing codes. Mobile apps can be assigned to a specific user with the managed distribution module, and ownership of purchased apps can be retained since revoking apps result in sanctions.
Device name, MDM enrollment data, serial number, installed apps, OS version, application deployment status, available device capacity, MAC address, IP address, and more inventory information can be accessed by FileWave users. User-customized settings can also be generated with the parameterized profiles module.