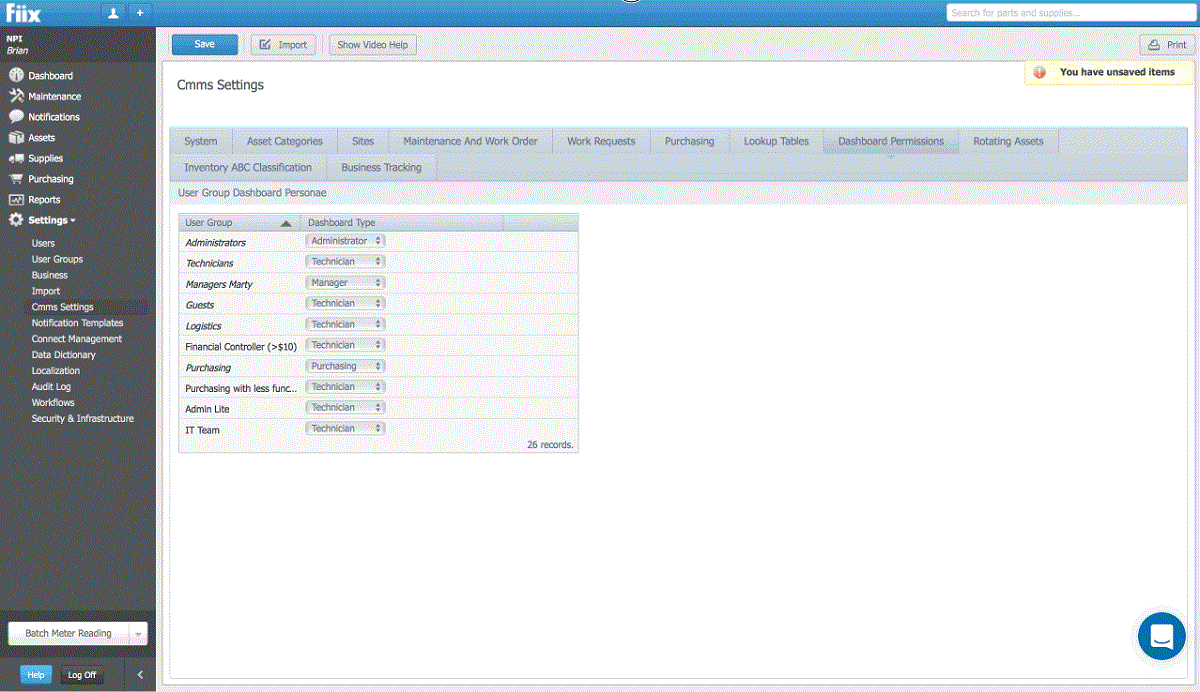 The main benefits of Fiix are its simplified IT, KPIs, interactive dashboard, and customizable reporting tools, ease of use and fast set up, parts and supplies tracking capabilities, and an unparalleled mobile experience. Here are more details:
Simplified IT
Fiix is designed to help its users focus on maintenance instead of managing their IT. The platform is modern, scalable, and delivers high performance. Implementing, managing, and extending the functionalities of it is also a breeze.
KPIs, Interactive Dashboard, and Customizable Reporting Tools
Fiix comes with a fully customizable and interactive dashboard as well as KPI and reporting tools. The platform's dashboard gives you immediate access to information and the ability to seamlessly work on various aspects of operation such as overdue work orders, the levels of stocks, work requests, and many more. The reporting tools, on the other hand, let users create custom reports, check the primary KPIs on the CMMS dashboard, and leverage more than a hundred existing reports. This gives you valuable insights you can use to make your operation much better.
Ease of Use and Fast Setup
Setting up and operating the system is fast and easy. In just a few minutes, you can already get the system running and immediately accelerate the process of organizing your maintenance activities and tasks.
Parts and Supplies Tracking
Fiix gives you better control over your inventory. You can use the system to track supplies and parts, simultaneously manage inventory at several different locations, and optimize inventory levels. Rotating assets and spares can be tracked while they are moving between contractors, suppliers, and sites.
Unparalleled Mobile Experience
Fiix offers a new mobile CMMS application that allows you to manage your maintenance operation from your mobile device. It comes with new, notable features such as easier work management and offline mode. It gives you access to everything you need anytime, anywhere.