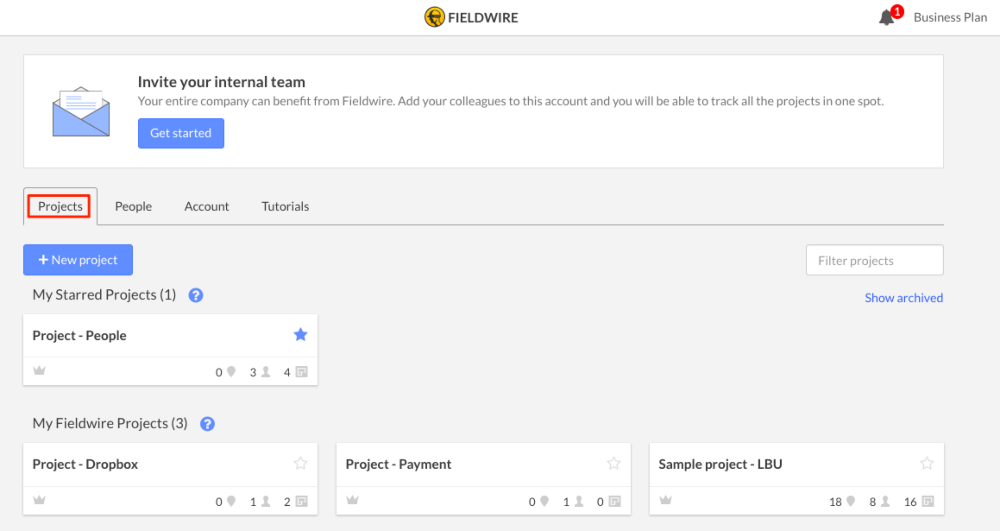 The main benefits of Fieldwire are its blueprint management feature, its task management feature, and its team management feature.
Construction plans and drawings can be managed efficiently with Fieldwire's blueprint management feature. With it, users not only get to view plans, but they also get to version them.
Variation conflicts can also be resolved with this feature and plans can be imported directly from the computer of the user. Fieldwire also allows users to confirm if the plan they are looking at is a new version or an older one. Once they do this, they can use the software's resolve version conflict option to automatically update similar plans that may have conflicting details. This results in less time spent organizing construction plans and blueprints.
With the task management feature of Fieldwire, the construction closeout process can be sped up and a task punch list can also be created. Item checklists can be imported so that users can determine if there are any deficiencies in the task they are working on. Users can then assign these tasks with deficiencies and issues to the concerned site team member, with documentation, photos, and markups included so that the team member has an idea of the actions they need to take.
Collaboration among members is also enhanced as they can check whether a task or a punch list item has already been accomplished. Document sharing and instant notifications are also part of this feature.
Fieldwire's team management feature also effectively delineates the roles specific members can do on the projects they have been assigned to within the software. A foreman or a subcontractor can be added to a project, with their tasks limited to adding markup or creating reports. Unlike superintendents and project managers, they cannot delete a task or category. Team collaboration is much more effective since the roles are clear and there are no responsibilities that overlap.