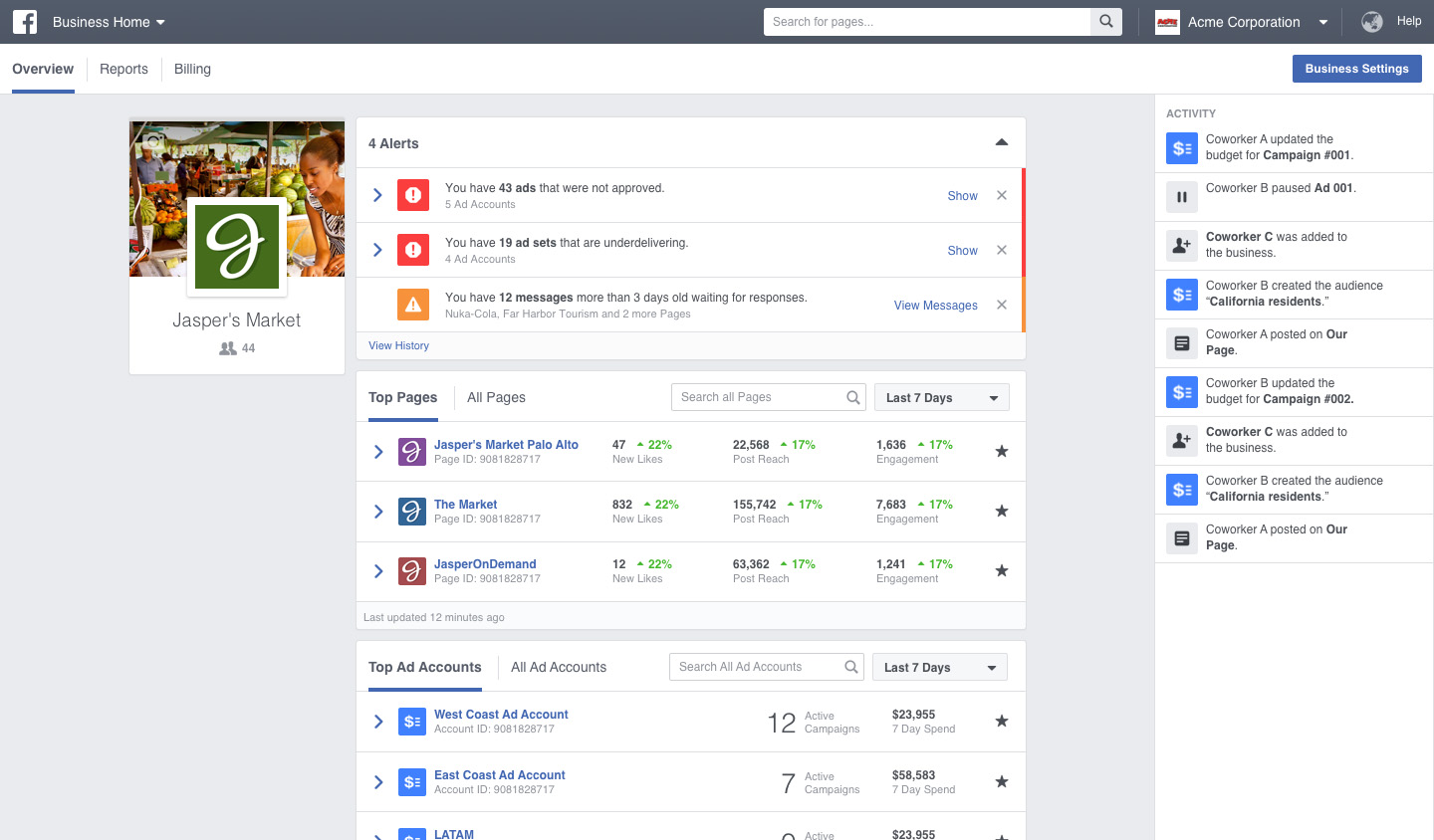 The benefits of Facebook Pages Manager are mobility, a familiar interface, a multitude of pages, high business value and seamless Facebook business apps integrations. Here's an overview of this platform's advantages:
Same functionality, just mobile
Business owners and social media account managers can now engage their audience, access to insights, and keep up-to-date with their Facebook pages on a separate, dedicated mobile platform. Facebook Pages Manager allows you to have all the functionalities that the Page interface have on a desktop or laptop on a mobile device. This includes posting statuses and media such as photos and videos. Of course, the app also allows you to interact with your audience and deal with queries and other concerns.
Multitude of Pages
The Facebook Pages Manager allows you to manage up to 50 Pages using your mobile phone or tablet. You can access the same amount of customizability and freedom in all of these Pages. There is no sacrifice as to what Page gets to be your primary page as every Page gets the same number of functionalities.
Provide Value to Business
Engage with your customers using the Facebook Pages Manager App. Gather insights, use them to make informed decisions and add a more social dimension to your CRM procedures. Keep your audience up-to-date with your promos. You can also connect your brick-and-mortar activities with your online activities. You can use the tool to maximize your brand's online presence and provide more value to your business by translating your social media capital into actual sales, profit, and market share.
Integrate with Facebook Business Apps
Facebook Pages Manager is only one of the many solutions offered by Facebook for businesses. You can integrate this with other tools to improve your online presence and boost your brand's visibility online.