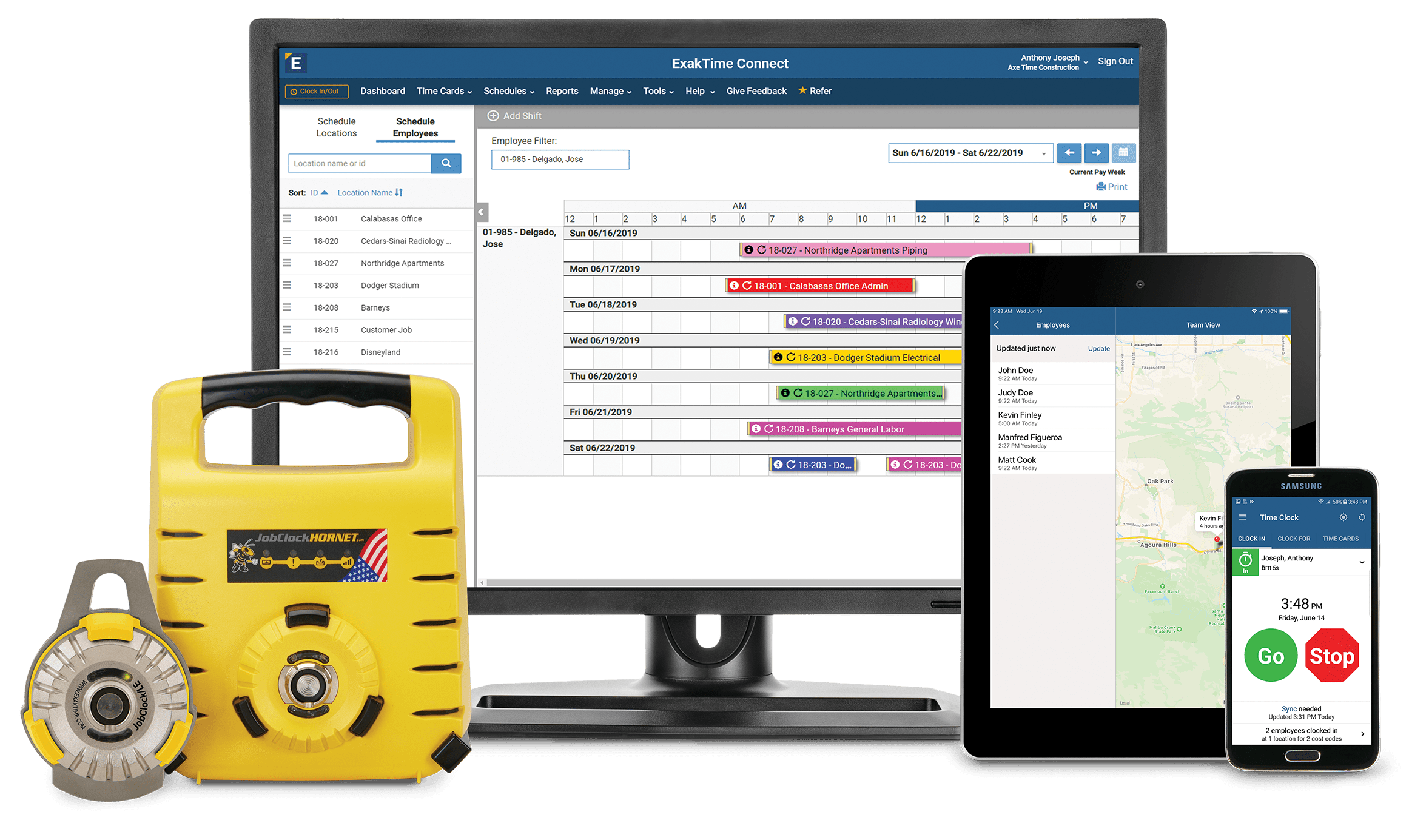 The main benefits of ExakTime are, it saves time, easy time tracking, and cloud-based architecture. Here are the main details:
Cloud-Based Architecture
ExakTime is built from the ground up to be a cloud-based time tracking solution. Its cloud-based design means the solution is easily accessible and secure. All employees and company data are stored securely in the cloud storage with robust encryption tools. Storing data in the cloud makes it easily accessible while enabling managers to grant access to the authorized user only.
Easy Time Tracking
Also, ExakTime includes numerous time tracking options. There are three different options to track employee working hours which include time clock app, wireless clock, and rugged clock. The wireless clock and rugged clock are designed to make it easy to track time for field and mobile employees. Overall, the time tracking applications send GPS timestamps to a cloud-based database. Managers can then review and approve the timestamps anytime, anywhere, and relay the details to the payroll system.
Save Time
Moreover, ExakTime features an accurate, time-saving app. The application eliminates the use of paper time card, thereby saving time. Employees do not have to concentrate on time tracking, ExakTime streamlines the process and allows them to focus on serving the clients. Better still, the timekeeper eliminates the errors associated with paper time cards. It ensures all employees are clocked in and out at the right time, and those accurate working hours are recorded.