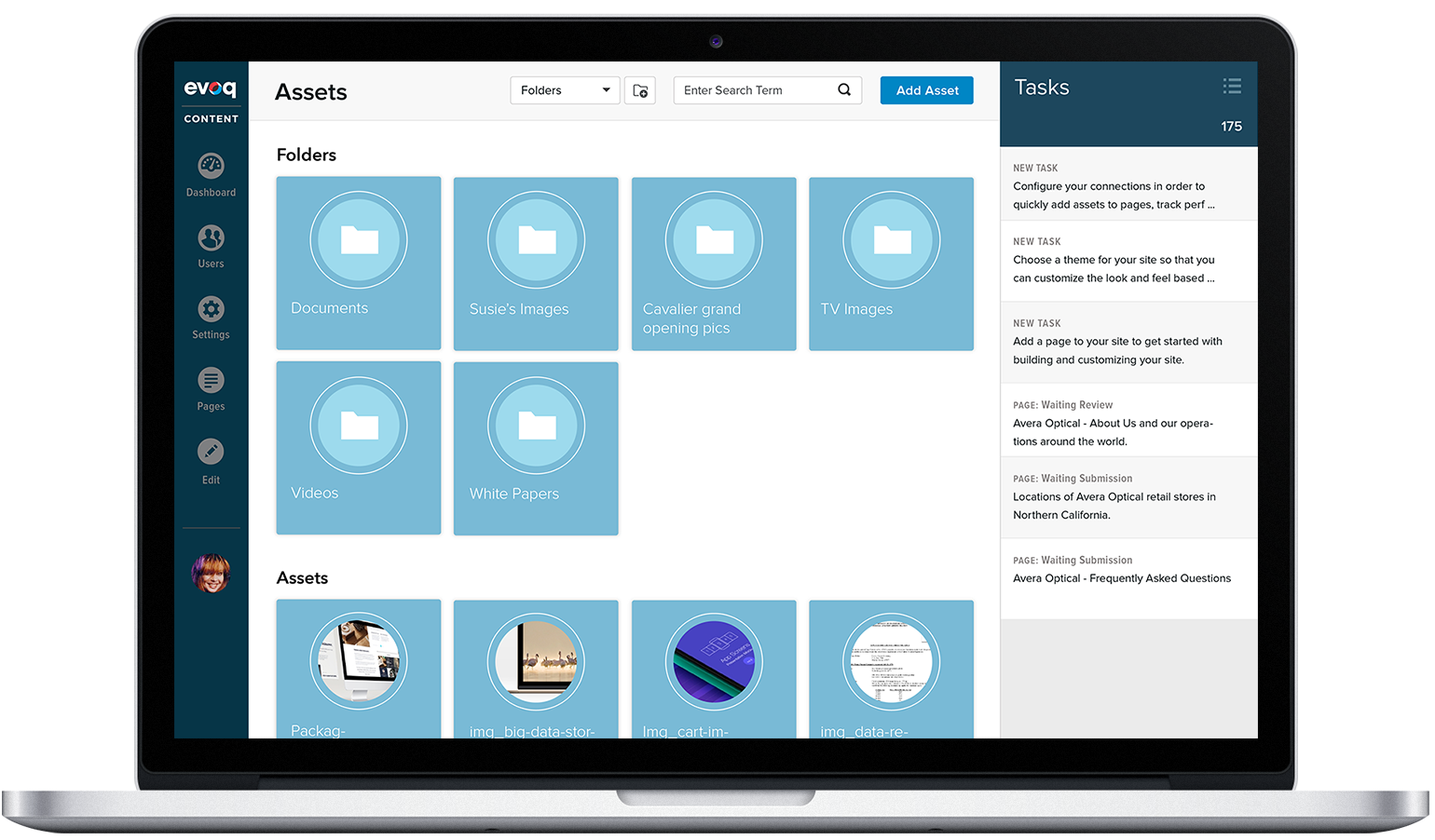 The main benefits of Evoq are its capabilities and tools that make content creation and management seamless, simple and secure asset management, mobile optimization, and personalization. Here are more details:
Seamless Content Creation and Management
Evoq offers tools and capabilities that make the process of creating and managing digital assets such as web pages and content efficient, quick, and painless. The platform is designed to be intuitive, enabling marketers to easily learn how to operate the system even without the assistance from IT professionals. They can set up their web pages and create high quality and engaging content even without technical expertise. Creating content is made faster with the aid of a wide range of pre-built layouts. Still, users have the option to create their templates. Moreover, there is a drag-and-drop functionality that allows users to configure their web pages and resize blocks without breaking a sweat.
Simple and Secure Asset Management
Evoq comes with digital asset storage, which makes asset management secure and simple. The platform offers integration with SharePoint, Amazon S3, Box, and Dropbox, allowing users to easily and seamlessly access any digital asset or content type from a centralized window. With these integrations, browsing assets across various repositories as well as storing and organizing content will also be a breeze.
Mobile-Optimized
Websites built in Evoq Content are mobile-optimized. Meaning to say, the websites can be accessed and viewed using a tablet or a smartphone and the web pages remain responsive, stunning, and fluid. But what is notable about this platform is that it delivers mobile web pages faster compared to most CMS alternatives. This is thanks to its ability to detect the specifications of the device quickly and deliver a customized user experience automatically.
Personalization Capability
Personalization is another Evoq's functionality that is worth talking about. The system allows users to create and provide their visitors with content tailored according to their location, user profile, behavior, etc. This capability helps positively increase engagement and influence conversions. Also, the platform offers content analytics which can be viewed from the dashboard so users can access website metrics as well as indicators without the need to shift to or open other pages.