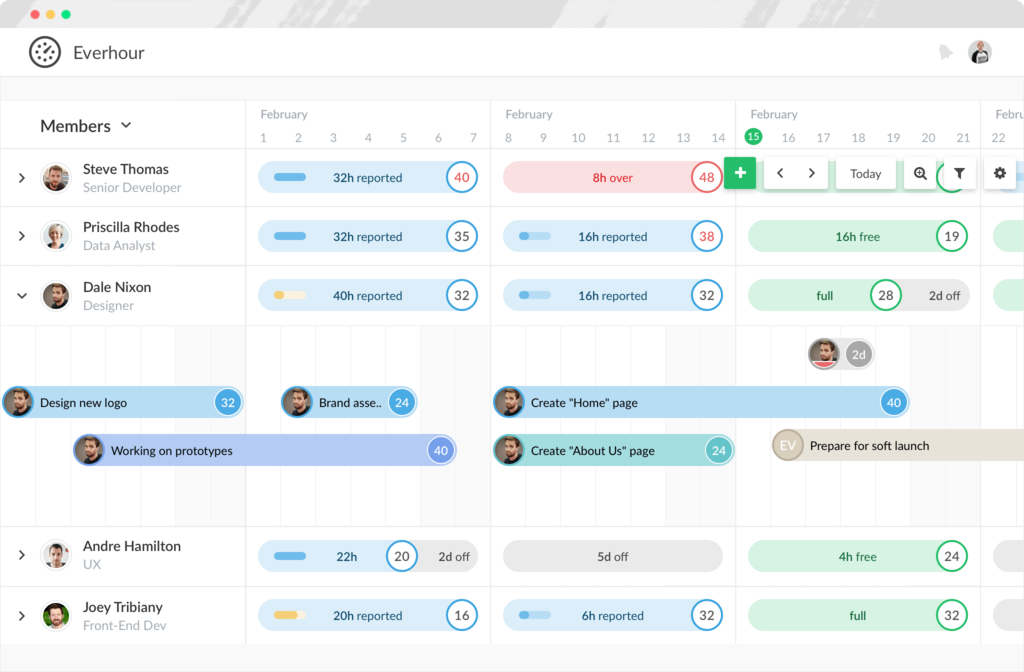 The main benefits of Everhour are its powerful integrations, comprehensive reporting, and effective project tracking. Here are more details:
Powerful Integration
Everhour is designed to seamlessly integrate with the project management systems a business uses. Whether it is Asana, Pivotal, Basecamp, Trello, or GitHub, Everhour function smoothly within the third-party system. This eliminates the need to install different disparate solutions to track employee time or manage tasks. Its powerful integration also makes it easy to deploy the solution directly into the project management software used by a business.
Comprehensive Reporting
In addition, Everhour includes robust reporting features. The reporting tools are customizable and flexible; thus it's easy for users to generate reports that meet their unique requirements. For example, users can change order, add columns, and apply formatting & filters to create customizable reports. Also, Everhour collects data from different aspects of each project, and it's easy for users to analyze the information to derive actionable insights.  With the insights, project managers make accurate decision and employees perform better to complete projects in time.
Effective Project Tracking
Better still, Everhour enables businesses to implement accurate project estimates. It puts project managers in control of every task and team member while making it easy to track projects. It helps managers monitor the progress of every task as well as the overall team's progress.