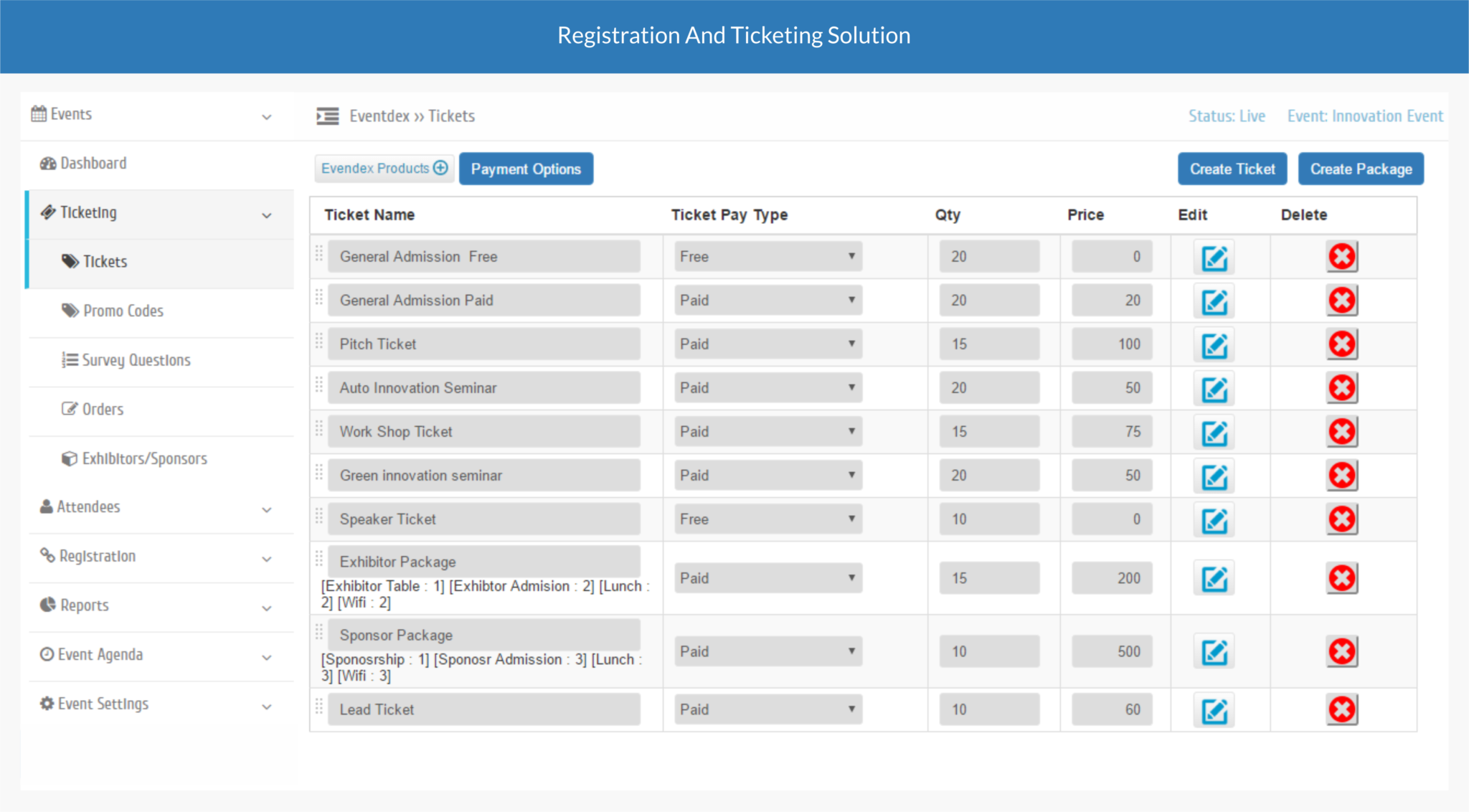 The main benefits of Eventdex are ease of use, flexibility, complete support, and its 'App First' innovative cloud-based platforms.  Here are more details of its benefits:
Ease of Use
Centrally, Eventdex aims to provide a user-friendly event organizing platform to its users. It offers a clean and seamless interface that allows you to oversee aspects of your event with ease. 
Flexibility
Eventdex recognizes varying needs of its diverse users, this is why it allows a full wide-range of customization tools so that you can create an event that is truly your own. It allows you to build customized websites, promote, and measure your ROI based on your metrics. 
Complete Support
By providing multiple software solutions for the different cycles of event-planning, Eventdex helps users plan, promote, and measure events. A single tool with multiple branches, this can be your partner for event organizations from start to finish. You can use it to sell tickets, register attendees, generate leads, and analyze data. 
'App First' Innovative Cloud-Based Platforms
You can also improve the overall event experience with this solution's app-first platform. By using Eventdex, you will have access to dedicated apps that ranges in functions from event check-in to data reporting.