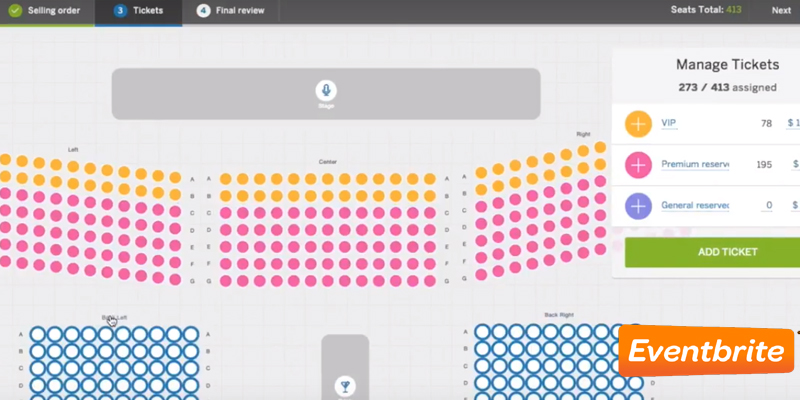 The main benefits of Eventbrite are its robust feature set, ease of use and mobile support.  These are what to expect when you implement Eventbrite:
First and foremost, Eventbrite does not charge for events that are free, may they be small or large. Users are only charged when they collect payments. In that case, event organizers cab has their attendees shoulder the fee. The platform includes a comprehensive set of tools and features that make it effortless for any person familiar with basic computer concepts to create, promote, and manage their own events.
Registration and tracking are all optimized for mobile. The widget can be easily integrated into any existing website. Tickets and sales can be tracked easily via your site and your Facebook page. The event location can easily be identified because Eventbrite is integrated with Google Maps. Your social media accounts can also be linked to ensure your event gets more exposure.
You can also manage your events through your Organizer app available for iOS and Android. Barcodes can be verified using your mobile camera. You can sell and manage your event while you are on the go. Furthermore, monitoring the status of your event is made seamless with the app. You are updated with your sales and attendance figures.
With Eventbrite's open API, advanced users can pull information of events, other data, and attendance from other systems and applications. Evenbrite also helps you organize your profile that is visible to your partner networks, search engines, social notifications and event newsletters. Furthermore, the platform allows you to manage your finances surrounding the event more effectively. You can receive both online and offline payments from Apple and Android Pay for select events. All in all, Evenbrite makes planning and executing events much easier.