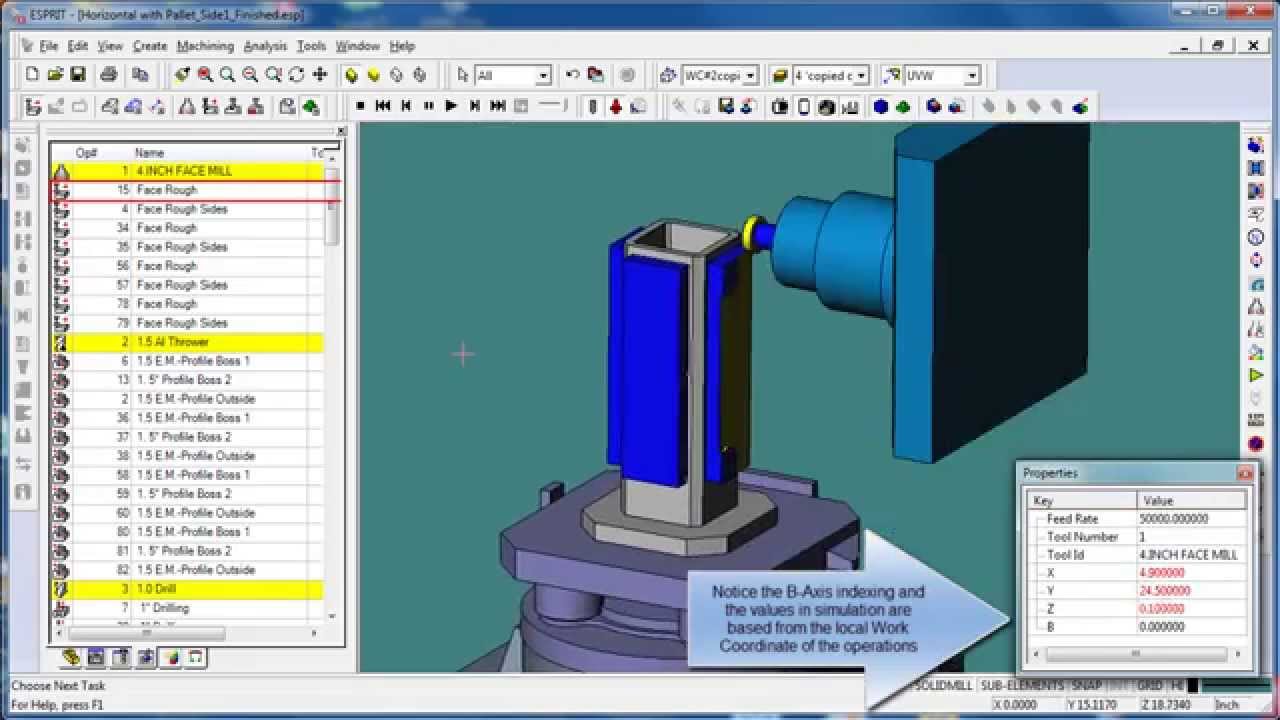 The main benefits of ESPRIT are it gives manufacturing companies and organizations complete control over their machining assets, allows the successful implementation of CNC or computer numerical control, and supports complex machining processes. Here is an overview of how ESPRIT can assist you in defining, modeling,  and enhancing the processes and operations of your key machining devices, tools, and equipment:
Automate and Obtain Full Control Over your Machining Assets
One of the primary reasons why ESPRIT was created and developed is to aid manufacturers that belong to healthcare, motorsports, aerospace, and energy industries in gaining full control over their machining devices, tools, and equipment. With this CAD software, they will be able to specify how these critical assets should operate, allowing them to define and configure their processes, operations, and tasks so such assets can function and perform well without relying on human intervention.
Successfully Enable Computer Numerical Control Or CNC
ESPRIT allows users to import CAD files into its system. These CAD files contain models of machine parts along with all the appropriate specifications, configurations, and instructions. They don't have to recreate and modify these machine part models anymore, permitting them to instantly generate G-codes out of those models, a process known as CAD (computer-aided designing) to CAM (computer-aided manufacturing) conversion. But what are G-codes, anyway? Any manufacturing organization or company that is implementing CNC or computer numerical control knows what G-codes are.
A G-code is a programming language used by machine controllers to instruct machining devices, tools, and equipment on how they should perform their tasks. In a CNC system, specifications and instructions contained in CAD files are converted in this type of language so machine controllers and CNC-enabled machines can easily interpret and process all the information they need for operating accurately and efficiently.
Improve your Machining Processes
ESPRIT can support complex machining processes. Users can automatically calculate toolpaths, apply sophisticated milling and responsive turning, and edit the features of machines in a very simple manner. This way, they will be able to automate and improve all their machining processes without worrying about the technical challenges associated with it.