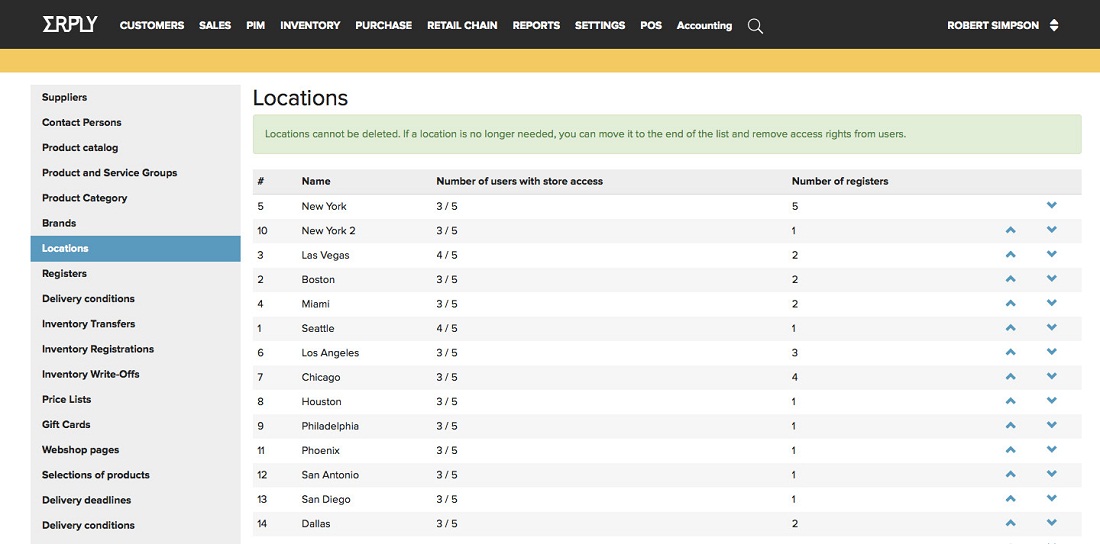 The main benefits of Erply are its cloud-based point of sale, speedy product lookup, mobile-friendly applications, secure payment processing, and real-time data option, shipping module, and reporting. Here are more details:
Cloud-Based Point-of-Sale
It allows users to run their POS system even when there is no internet connection. Once reconnected, the data will auto-sync so no information will be lost and no transaction will be disrupted.
Fast Product Lookup
Finding products is made easier than ever. A user can choose from a variety of ways to look for a particular product. They can search for the product either through its name or code, by scanning a barcode, and by choosing a product from the inventory list to add it to their transactions.
Mobile-Friendly
Customers can easily access all their needed products whenever or wherever they are. The software comes with an application that can be installed on iPhone or Android mobile devices.
Real-time Data Option and Secure Payment Processing
The software allows users to view the register totals and payment breakdown at the POS. Moreover, users do not have to worry about the security of their transactions. The system provides secure processing of payments through electronic signature capture, PIN debit, and card type.
Shipping Integrations
With the software's shipping integrations, retailers can seamlessly and easily cater to the needs and orders of customers from different parts of the world. The software will help you ship the products to the customers via UPS and FedEx. Its shipping module maintains constant communication with the shipping carriers to acquire shipping quits, print out the important shipping labels, etc. The software also saves the receipt prints from every customer for easy lookup.
Reporting
Erply allows its users to view sales reports by customers, product, day and more. The easily accessible data can also help businesses in addressing immediate sales issues and come up with a strategy to resolve concerns and boost sales.