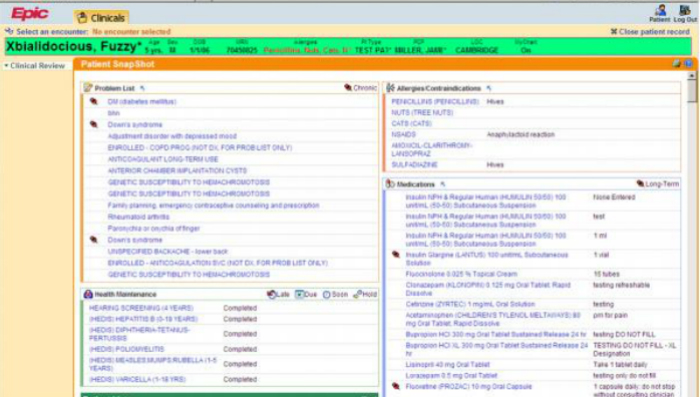 The main benefit of EpicCare is how it can be integral to the delivery of safe and quality care. It does this through decision support tools and predictive analysis, which the different modules of the software demonstrate and apply. Here are more of its benefits:
The NoteWriter feature, for instance, suggests possible outcomes based on the documentation made during a patient encounter. The software learns the physician's preferences depending on the choices they document, and it then offers up suggestions based on these preferences. These suggestions even include corrections and allow physicians to review outcome metrics.  All of this helps health professionals deliver the best treatment and care to their patients.
Another EpicCare Ambulatory-Core EMR benefit is a feature that allows users to gather the outstanding balances and clinic bills of patients for quicker settlement of bills. Another benefit physicians can gain for the software's financial module is how it helps physicians administer cost-effective yet clinically effective treatments. The software also helps in revenue cycle management, as its support tools are also applied there. With this, users can look at possible outcomes and select a treatment that reduces the cost for the patient but also increases revenue for the physician or hospital.
The Healthy Planet/Population Health feature adds a collaborative aspect to the tool, as it allows users to work with external providers to fill in the gaps in the care they provide. With it, users work together with patients, provides, and care managers in crafting an effective care plan. This collaborative feature also works for business analysts, who can advise users on how to better manage their resources in support of their health care programs.