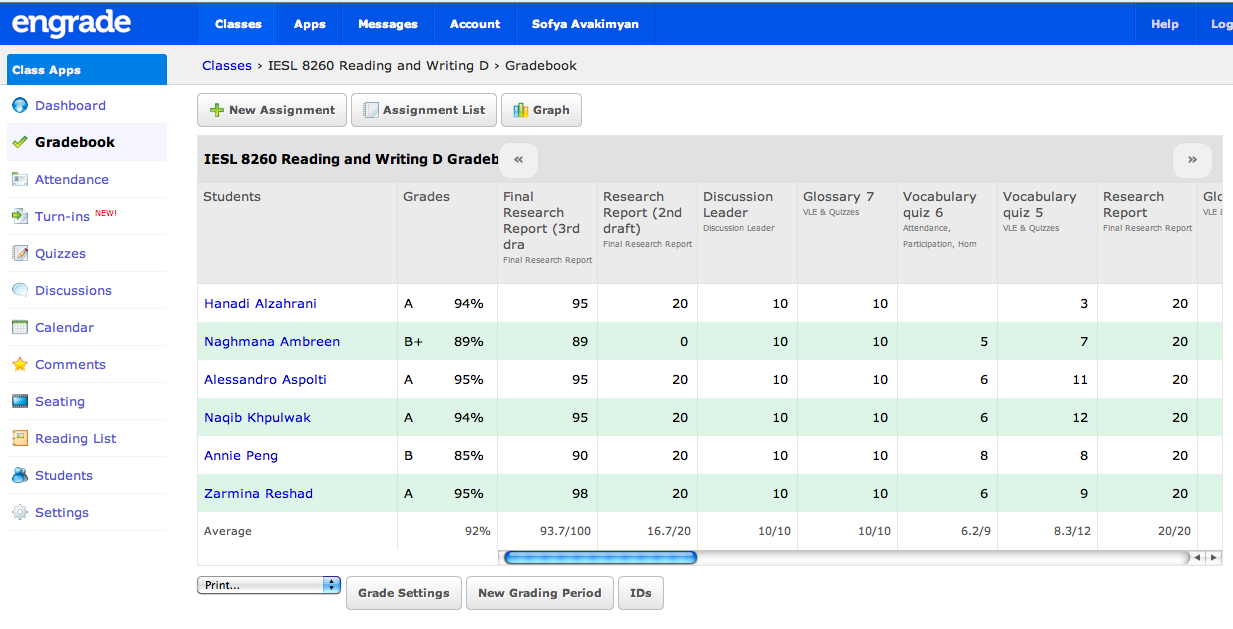 The main benefits of Engrade are easy class management, straightforward student performance monitoring, and parent-teacher collaboration. As a reliable grading solution, Engrade combines the components of the assessment system and learning management system to offer students from kindergarten to grade 12 an extremely compact and ground-breaking instructional platform.
Schools and teachers get a double module instructional management program that accompanies single sign-on (SSO) abilities, empowering users to get to the tools and data they require from the centralized area, instead of going through different resources and programs.
The registration procedure is pretty straightforward, and users will appreciate the incredibly intuitive interface of the software. Educators can seamlessly input their information and watch as the software automatically produces grades by adjusting the settings according to the details and changes they set. Besides that, the teachers can implement their very own custom evaluating scale and compute grades according to various classifications, for example, quizzes, tests, and homework for different student. Lastly, teachers can give additional credit alternative for other additional exercises like assignments.