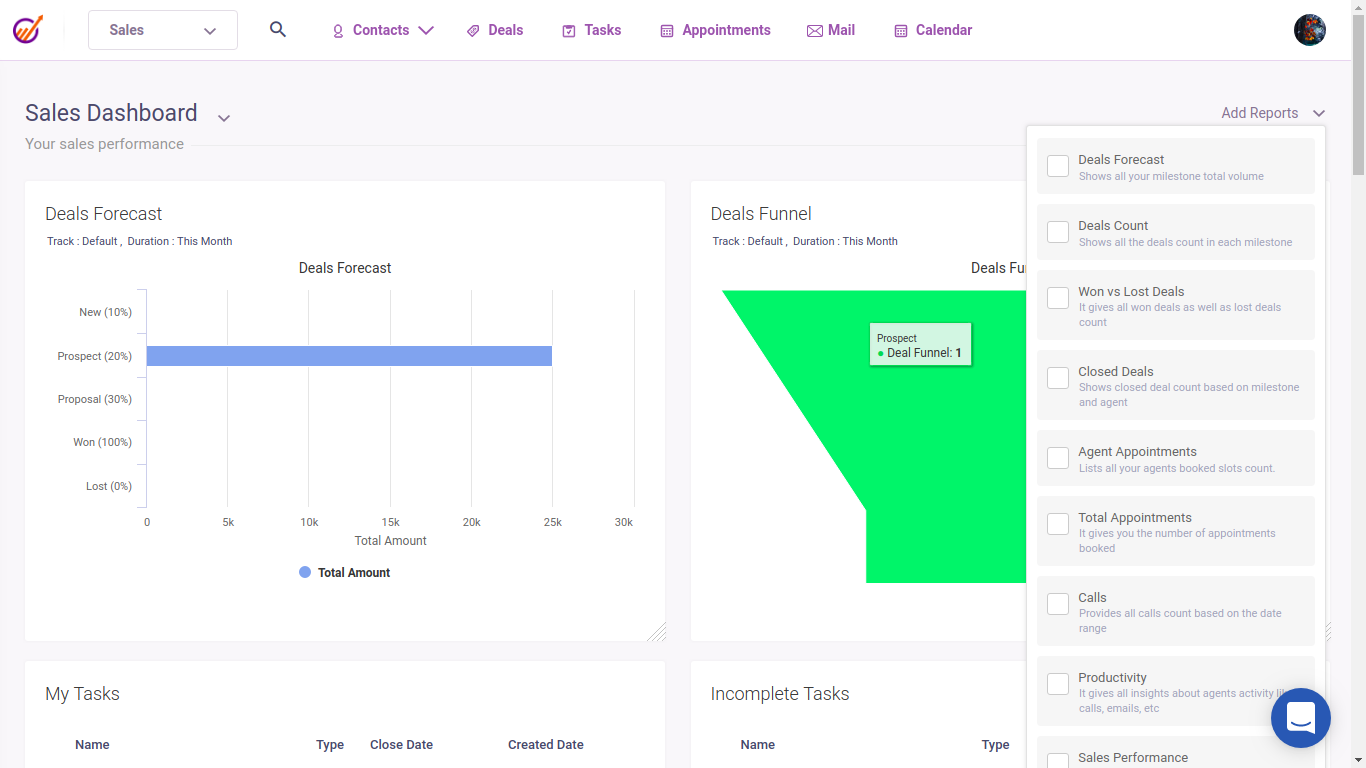 The main benefits of EngageBay are it centralizes business data, helps you understand customers better, targets high-quality leads and tracks marketing campaigns. Check out its advantages here:
Centralize Your Business Data
EngageBay provides you with a powerful and intuitive sales and marketing software that puts all your information in a single place for easy management, organization, and access. Having immediate, seamless access to data helps you generate reports and derive insights.
Thus, you see clearly into your business operations and priorities. When you have this transparent picture of your enterprise, you are able to make strategic, data-driven decisions, changes, and reactions at the right moment.
Know Your Customers Better
Seeing things from your customers' perspective will give you a deeper understanding of their motivations and reasons. With EngageBay, you enjoy a holistic view of your customers. Customer-related data are collected from across multiple marketing channels and thoroughly analyzed by a powerful system.
The software dissects the information and brings it to you in reports that you can easily comprehend and act on. Insights on customer behavior, trends, and triggers help you know what your customers want. With such knowledge, you can devise and execute effective marketing campaigns, CTAs, emails, and newsletters.
Target High-Quality Leads
Converting all leads is hard. However, with EngageBay, you can identify the best leads and focus your energy and efforts on them. The software provides you with tools that effectively filter your leads and determine their quality based on different parameters such as engagement metrics, behavior, location, designation, and other attributes.
Track and Optimize Your Marketing Campaigns
EngageBay lets you monitor your campaigns closely and supply you with real-time information on each campaign's performance. You know immediately what works and which issues hamper the effectiveness of your campaigns. This helps you make crucial adjustments to your strategies and ensures that every campaign leads to your desired results.