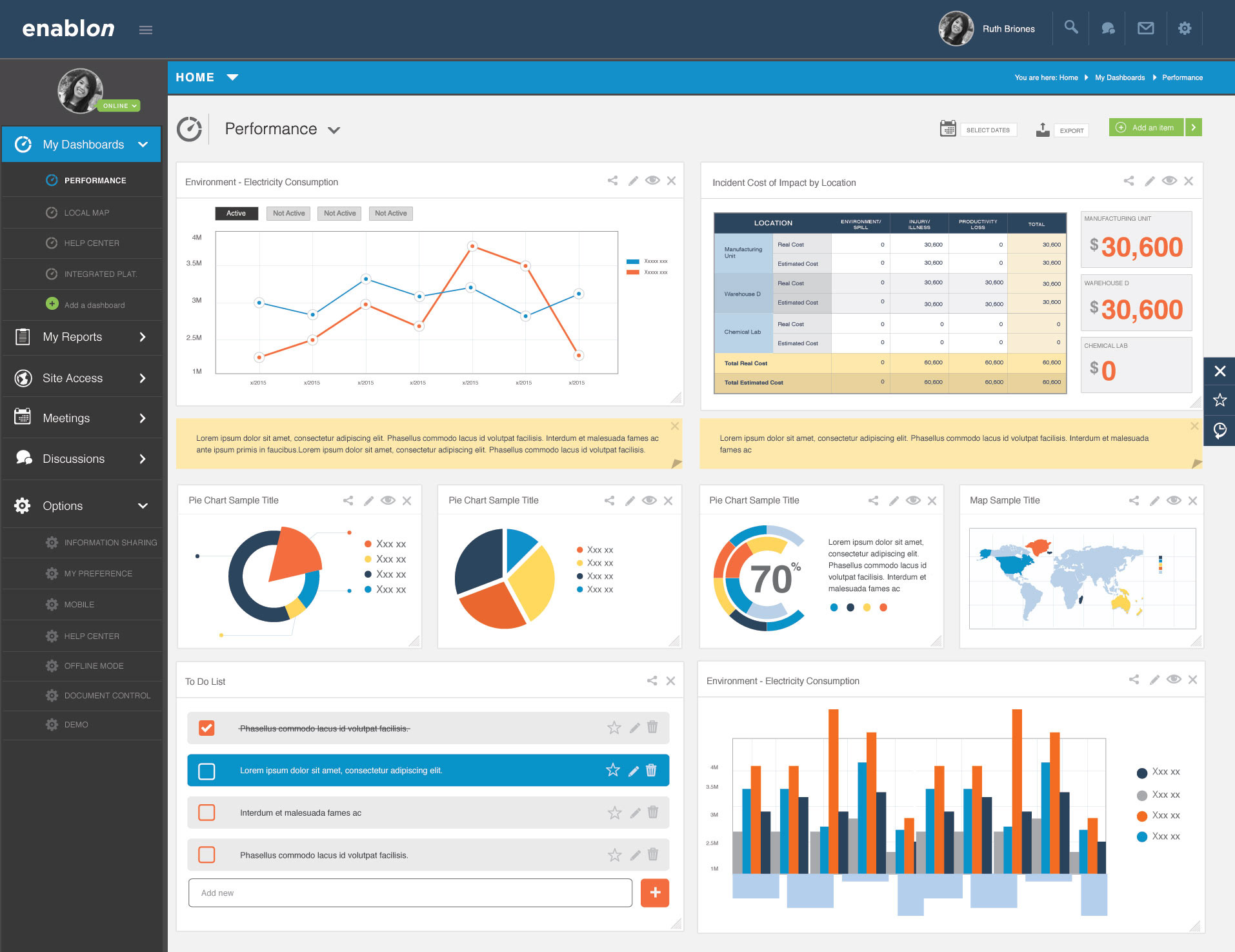 The main benefits of Enablon are its state-of-the-art features, handling their environmental and social tasks, ensuring to stay in line industry standards and regulations and boosting profitability. As the app has an immense amount of companies and end-users currently on board, Enablon helps all of these companies meet not only their business and legal requirements but also their goals in the industry.
Moreover, Enablon provides companies with an efficient solution to environmental data management. With this app backing them up, manual environmental data logging and verification will not be a problem anymore.
Enablon also has a solution for operational risks in larger companies as these issues tend to ruin a company's reputation, profitability, and market value if not handled well.
As industry standards change and always have to be met, Enablon assures that companies can keep on using its systems and even make the company efficient in performing the required tasks.