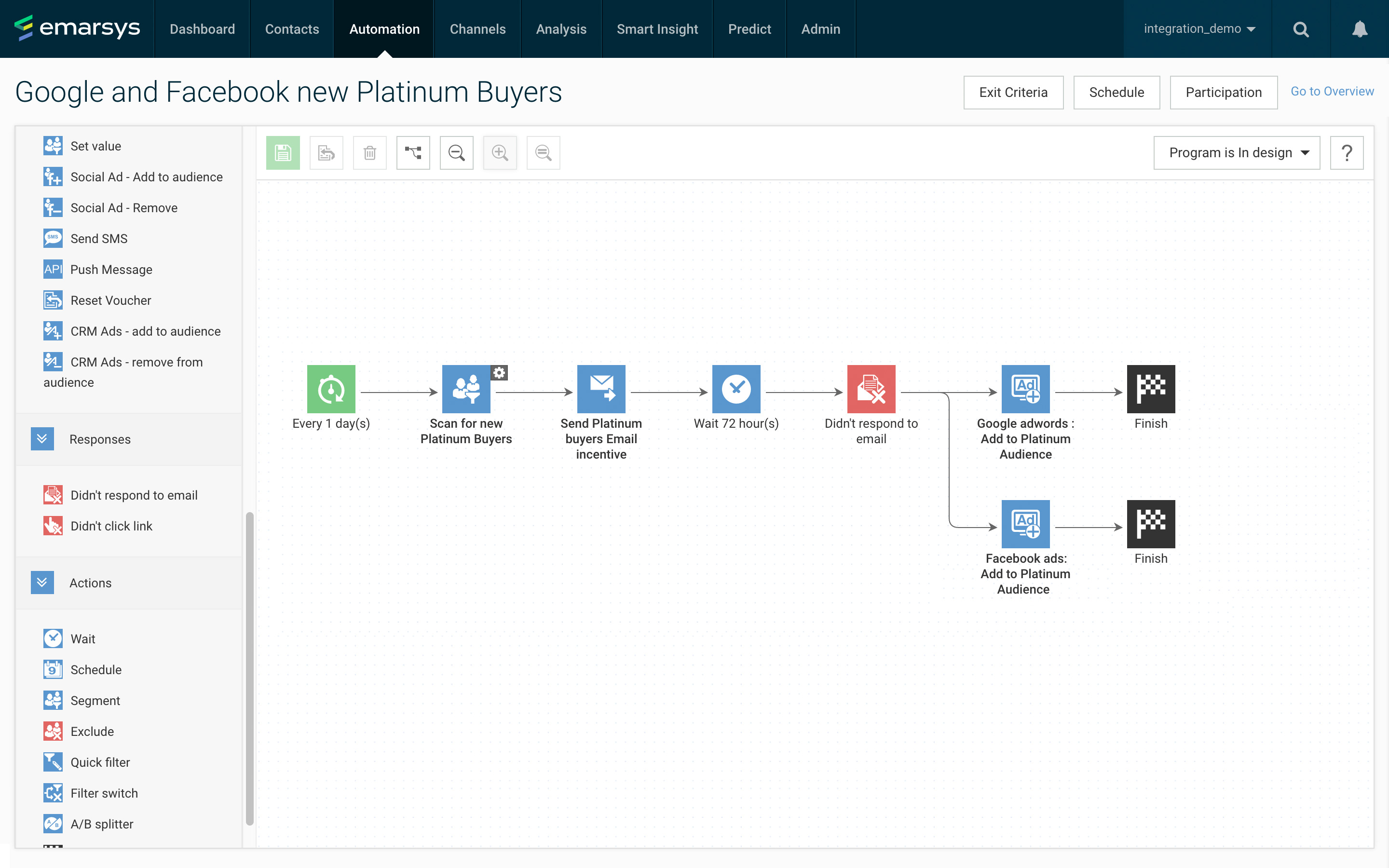 The main benefits of Emarsys are its solid features that automate data collection taken from every source, such as communication channels, offline data, behavior analysis, and CRM information. With these tools, users gain a complete overview of their customers. All of the information is collected in one profile, making it possible to track every interaction with customers.
Additionally, Emarsys makes data gathering simple for your team, as it transcribes it into easy-to-understand business information. Using Emarsys' self-learning algorithms, the app's automated features efficiently processes the data for its users and provides the business with information crucial for any big move and decision.
The app also allows users to automate customer lifecycle. Users can make relevant messages from the first interaction with the customer and even automate the responses using some advanced tools in Emarsys. The automation can also be set to provide content according to specific triggers and schedule.
Moreover, Emarsys allows users to connect with customers through many channels such as email, push, SMS, and social platforms. Lastly, the conversation can still happen when they're offline and they'll be sure to see engagement when they're back online.
Lastly, impactful feedback and reporting provided by this app allow its users to further understand their customers and meet their needs. With the solid Emarsys dashboards, users can obtain precise and thorough information that allows them to trace marketing performance data for better decision-making.