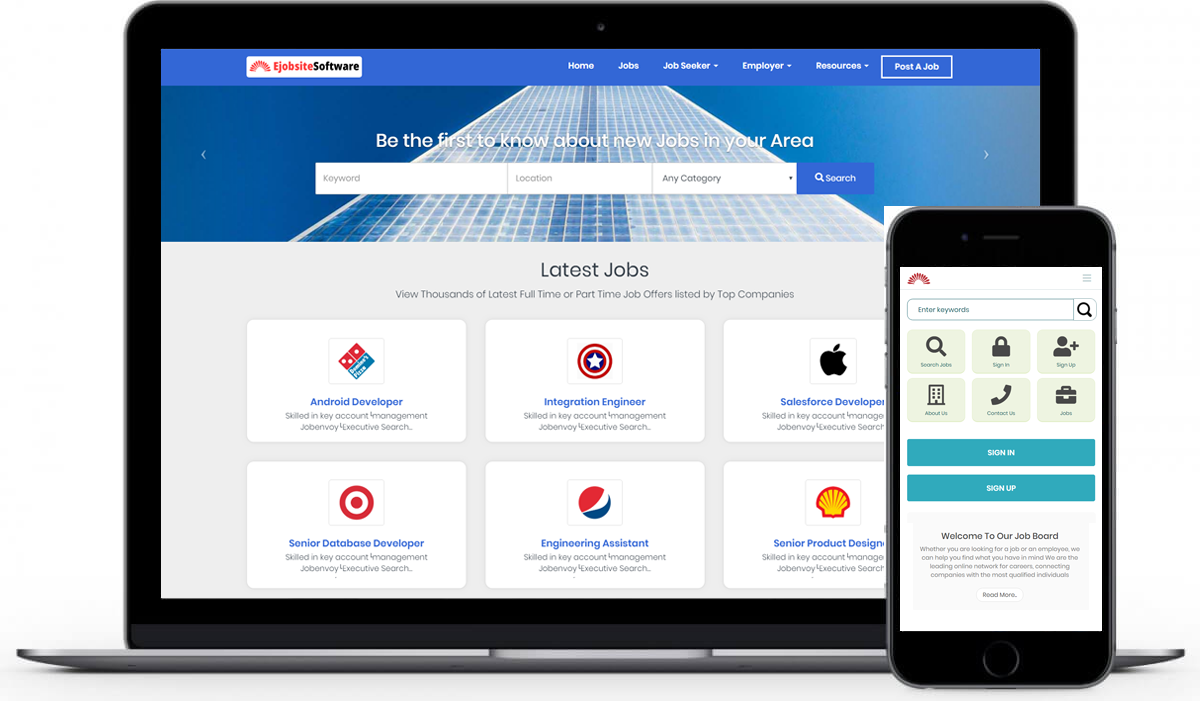 The main benefits of EjobsiteSoftware.com are job board customizations, advanced app features, social media integration, marketing support, and applicant tracking. Read on to find out more about each benefit. 
Job Board Customizations
EjobsiteSoftware.com allows you to design and develop the job board page/site that you want. It grants you full access to its controls so that you can build a scalable and robust board according to your company's needs.
Advanced App Features
With mobile usage at an all-time high, job seekers are now turning to their mobile phones to search for jobs and make inquiries. EjobsiteSoftware.com gears you up for this mobile-centric landscape by providing you with the tools to help you launch and manage a job board from your phone. 
Social Media Integration
With social media dominating the internet, EjobsiteSoftware.com can help you bring traffic to your job board through various networking sites. This solution makes job sharing and forum management not only possible but also easy. 
Marketing Support
You can explore ways to grow your business with the support of EjobsiteSoftware.com's marketing and optimization benefits. It provides you with the tools that help you reach your demographics faster and more efficiently online. 
Applicant Tracking
Manage, rate, and track applicants who are in your system. This tool allows you to filter through interested job seekers so you can hire only those who qualify for your company.