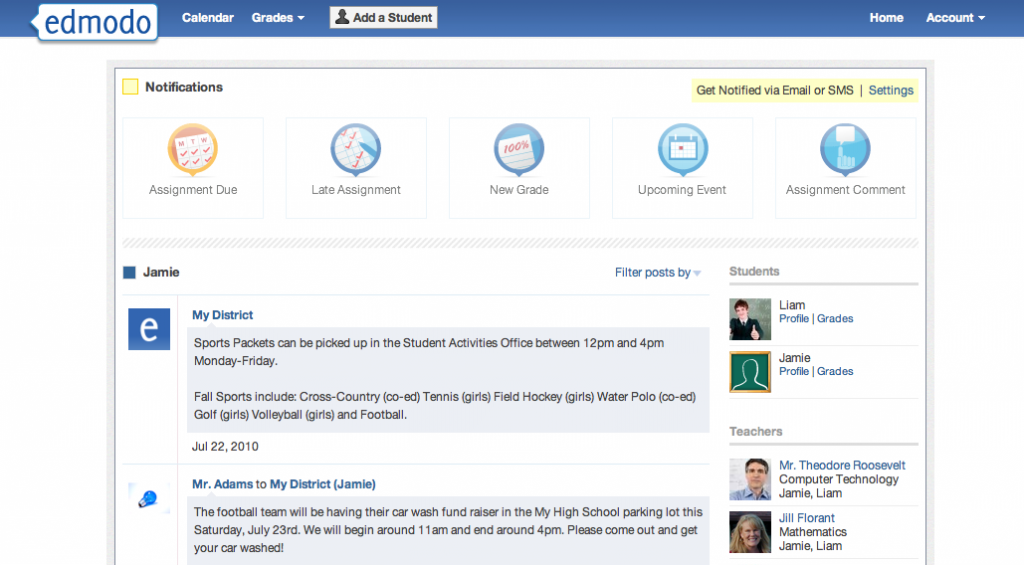 The main benefits of Edmodo are its stable functionalities and mobile support.  Interested users can check out the benefits Edmodo provides below:
Schools and Districts: Schools or districts with Edmodo are empowered to build a collaborative network.
Activate your free admin account: Thanks to Edmodo's secure web address, students, parents, teachers, and administrators in a school or district can be connected.
Build a network of communities: Collaboration is easy with Edmodo. Schools and classrooms across a district can grow their professional learning networks and work with a community of educators from all over the world.
Accelerate learning goals: Edmodo provides a dashboard for schools and districts. These dashboards make it easy to track student progress and how often they use the platform. Deploying and managing digital assets is also easy with Edmodo's dashboards.
Gauge Student Performance: Edmodo's unified database is a great feature that lets users measure the progress being made by their students. Educators can see a student's grades and participation levels with this feature, and they can even see how students react to the activities and discussions being held in the classroom. All this information helps educators find which parts of their lessons students find hard or exciting.
More Learning Experience: Educators can make sure Edmodo continues to be exciting and engaging, thanks to the system's capacity to be customized and extended. Applications and widgets can be integrated into their lesson plans so each experience is new for students.
Connect to resources: Educators who use Edmodo are not alone, as the system comes with a network that connects them to resources and tools, as well as with students, publishers, parents, and administrators.