Easy Cut Studio Reviews: Pros, Cons & Pricing of the Vinyl Sign Cutting Software
August 14, 2017
0 Comments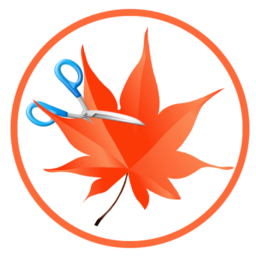 Price: $59.95
Our Score: 85%
What is Easy Cut Studio?

Easy Cut Studio is a robust tool for designers who want easy ways to cut TrueType or OpenType fonts. In addition, you can import vector graphics like PLT, DXF, WPC, AI, EIPS, PDF, and SVG to cut and edit them.

Amateurs who wish to cut designs for not so professional tasks can utilize the app's image tracing function to convert images to vector graphics like SVG and cut them. You can even create new shapes to cut using the robust drawing tools offered with the software.

There is a vast library with a number of preset fonts and shapes that you will find useful for professional projects. On top of that, you can blend in images and letters as well as apply styles like Blackout and Shodows to add more style to your design.
Main Features
Draw your own designs

Full control over your vinyl cutter

Print and cut (contour cut)

Convert raster images to cutting

Import/export most file formats
Create rhinestone shapes

SVG to FCM converter

Weld text and shapes together

Work with layers
List of Benefits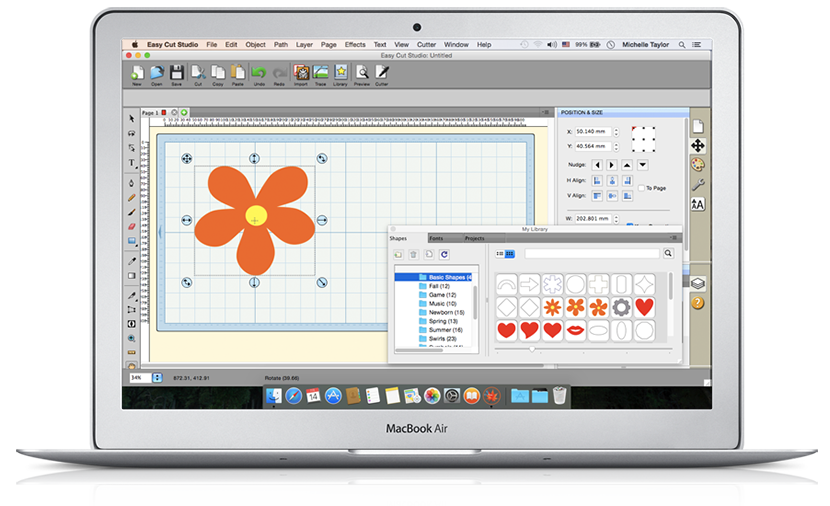 In our Easy Cut Studio reviews the software has been distinguished with our Great User Experience Award and Rising Star of 2017 Award: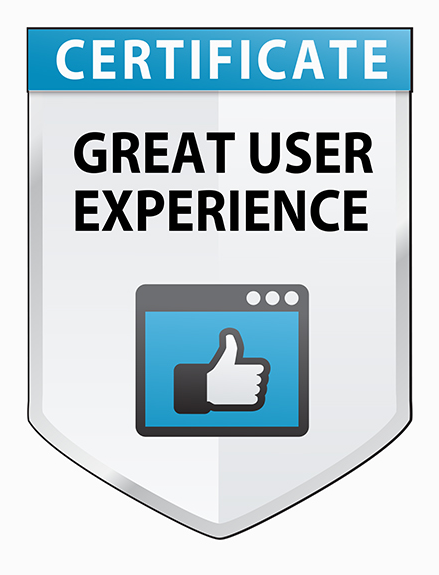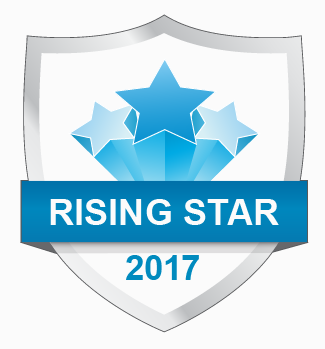 What are the highlights and benefits of Easy Cut Studio?
Get started by installing a driver on your PC/Mac to connect the application to your cutting machine. If you use a known cutting machine model, you will find it listed in the drop down of the software. Simply select it and install. In some cases, the driver is already pre-installed or might not even be needed. However, for others, a driver CD should have been provided with the hardware.
Then, you need to buy the software license before you can start printing your designs. One license works for two computers and you need internet connection to complete the activation. You can change the computer on which you wish to run the software by disabling it first on one PC/Mac and then activating it on another.
Highlights
Easy Cut Studio supports a number of cutters and plotters such as Wishblade, Vinyl Express, USCutter, Silver Bullet, Silhouette SD/CAMEO/Portrait, Seki, Roland, Ramtin, Pazzles Inspiration/Pro, Liyu, Foison, GCC, CraftROBO/Graphtec, Craftwell eCraft, Bosskut Gazelle, and Black Cat Cougar/Lynx.
Easy Cut Studio can be used for both PC and Mac and you can utilize this professional software to make attractive designs easily and quickly. The UI is user friendly and even newbies will be easily able to navigate and manage it.
The application makes cutting and editing simple by positioning, stretching, reducing, enlarging, and rotating the design accurately on the on-screen mat and giving you the exact paper size you want, or even a custom size.
The Cut Mode allows you to cut as you see it. This means the cutting will be made at the exact position on the paper where you have made the design on the on-screen mat. You also have the option of cutting from the origin point too. In addition, you can control cut speed and pressure if your machine supports this feature.
Our Easy Cut Studio reviews confirm that the software offers all the tools you need to make professional designs. The app is easy to use and yet offers advanced features for your cutting machine. If you run into any issues, you can always contact the 24/7 support team via email for prompt and knowledgeable assistance.
Technical Specifications
Devices Supported
Language Support
Pricing Model
Customer Types
Freelancers
Small Business
Deployment
Available Integrations
No integrations are available
Video
Available Support
Software Pricing
Easy Cut Studio is priced at $59.95 for both Windows and Mac computers. You can visit the product website and download the application for Windows 10 / 8 / 7 / Vista / XP and Mac OS X 10.6 to 10.12.