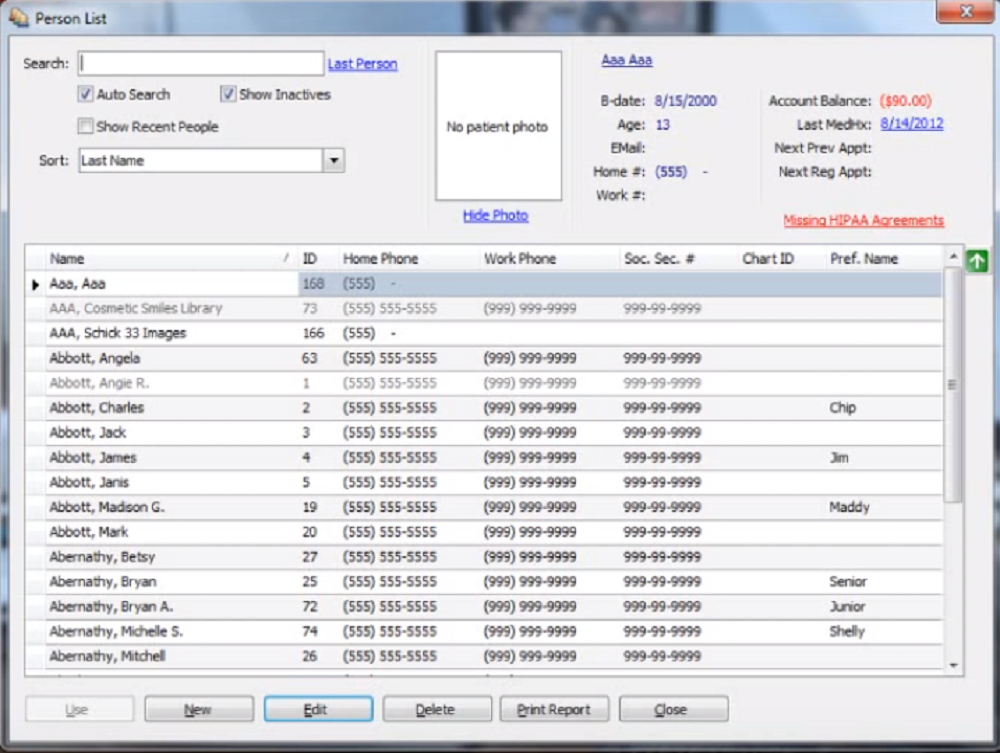 The main benefits of Eaglesoft are its robust scheduling module that gives users full control over patient scheduling, the treatment planning module that makes patients' recommendation easier, and the patient's record module. Here are more details:
Robust Scheduling Module
Eaglesoft comes with a robust scheduling module that gives you complete control over patient scheduling. With the aid of the module, creating a productive and efficient workday is easier. Users can offer malleable time increments of between five minutes to an hour. It allows users to find double-booked slots and determine opportunities within the appointed books. In addition, users can view these pieces of information in one column simultaneously.
Treatment Planning Module
With the Eaglesoft's treatment planning module, the process of making a patient's recommendation becomes easier. The module allows users to present concise and vivid plans to their patients as well as explain the impact of the treatment on their finances. They can provide insurance coverage estimates and attach images so that the patient will be able to understand the plan better. Moreover, the platform comes with an e-signature feature that allows users to gather informed consent forms.
Patient's Record Module
With the patient's record module, dentists and other users can gather, record, and store patient's data from a centralized location. It also allows users to share important information across the platform. This feature also allows users to upload and store images as well as charts on the platform with ease prior to assigning to patients. The chart is where users can see the history of a patient no matter where they are as long as they are connected to the system. These capabilities simplify consultation as well as diagnosis so patient's concerns will be addressed immediately. Moreover, the software enables users to make prescription online via the system, enhancing convenience while reducing the need for paper prescriptions.