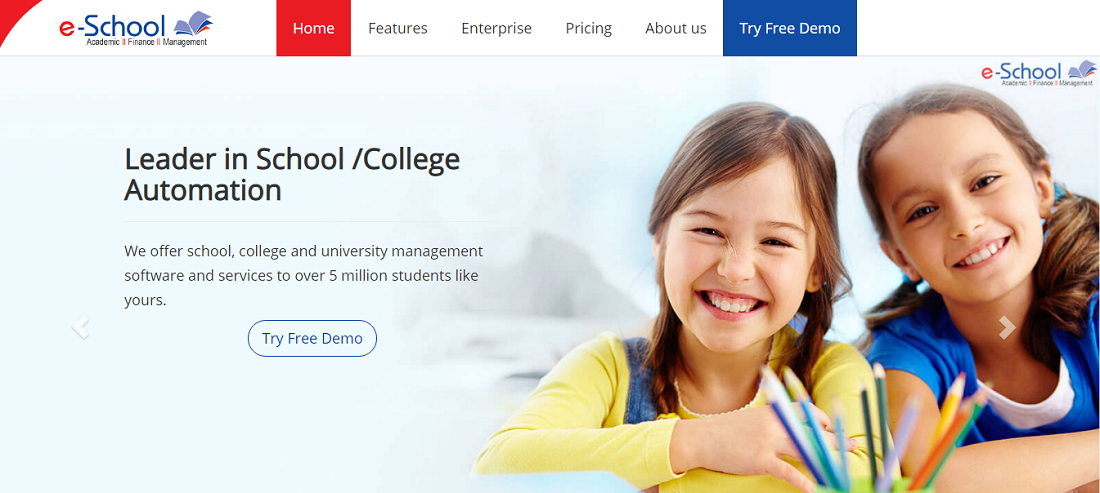 The main benefits of e-School are its comprehensive platform that addresses various needs of institutions of all sizes, user-friendly modules, cloud-hosted modules and dedicated IT support, compatibility with several different devices, and private cloud hosting functionality. Here are more details:
Comprehensive Platform That Addresses Various Needs of Institutions of all Sizes
One of the most notable things about e-School is that it can accommodate all the needs of every institution regardless of its size. The platform is comprehensive and enables small learning centers, schools, and universities to take full control over their administrative functions while ensuring the quality of learning.
User-friendly Modules
e-School functionalities can be used even when the platform is not connected to the Internet, giving colleges and schools that cannot avail internet connection an opportunity to access capabilities that can help them run and manage their institutions seamlessly and efficiently. The modules are easy to use and do not require in-depth IT knowledge. Moreover, desktop modules are also available for schools and colleges that do not have computers with high specification hardware and server.
Cloud-Hosted Module and Reliable Support
e-Schools also comes with cloud-hosted modules ideal for average-resourced colleges and schools that are searching for online LMS and ERP capabilities. Institutions that avail these will also get dedicated support from an IT personnel so there's no need to worry about setting up the platform and encountering technical difficulties.
Works Well With Different Devices
e-School works on personal computers, tablets, laptops, and smartphones, giving users the freedom to choose which device to use in accessing their data and other essential information in the system.
Private Cloud Hosting
e-School provides private hosting packages for large schools and universities offering several different programs. Users can also benefit from the platform's LAN, online, and iCloud implementation.