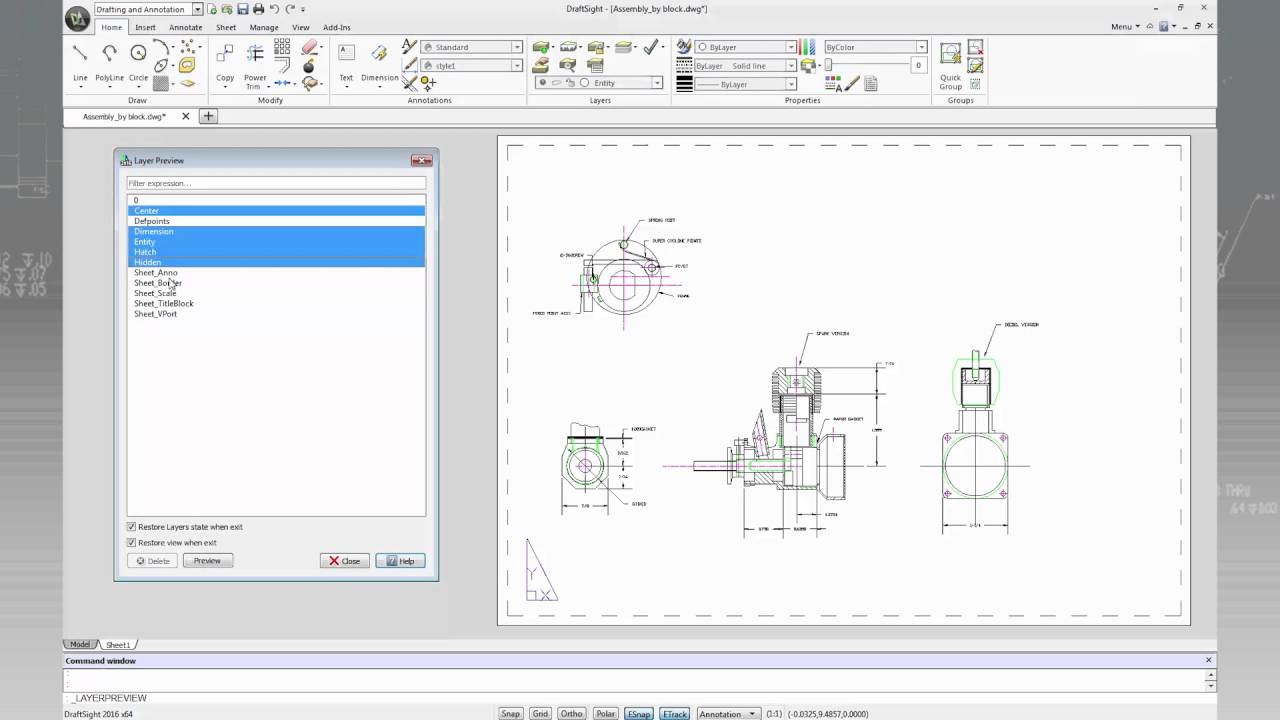 The main benefits of DraftSight are stable functionalities, customizations, and ease of use. Check out some of the benefits below:
Highly Interoperable
Users can work with a number of file formats when they use DraftSight, as this drafting and 2D CAD design solution is highly interoperable. File formats like .jpg, .jpeg, .gif, .png, .tif, .tiff, and .bmp can be attached to their drawings, and they can also save or export their drawings into different file formats. DGN files can also be imported and edited directly within the software.
PDF Underlay
Simply by using the AttachPDF command, users can make use of the software's PDF Underlay feature. What is great about this feature is that it enable users to attach a number of PDF files to their drawings.
Cartesian Coordinate System
DraftSight feature users will surely appreciate is its Cartesian coordinate system. With the numerical coordinates in the Cartesian coordinate system, users can keep items organized and determine the lengths of those items accurately.
Entities
Special displays and setups can be added to drawings with DraftSight's entities feature. With it, users can add hyperlinks, tolerances, tables, blocks, arcs, lines, masks, points, and other elements.
Batch Printing
With DraftSight's Batch printing feature, users can send and print a set of drawings as a batch. The Batch Print List also saves all the batch print jobs so users can view and track all of them.
Customize And Automate Using APIs
DraftSight is customizable and can be automated, thanks to its API. Smart users can leverage this API to speed up the drawing process and make DraftSight function in a way that is tailored to their needs.