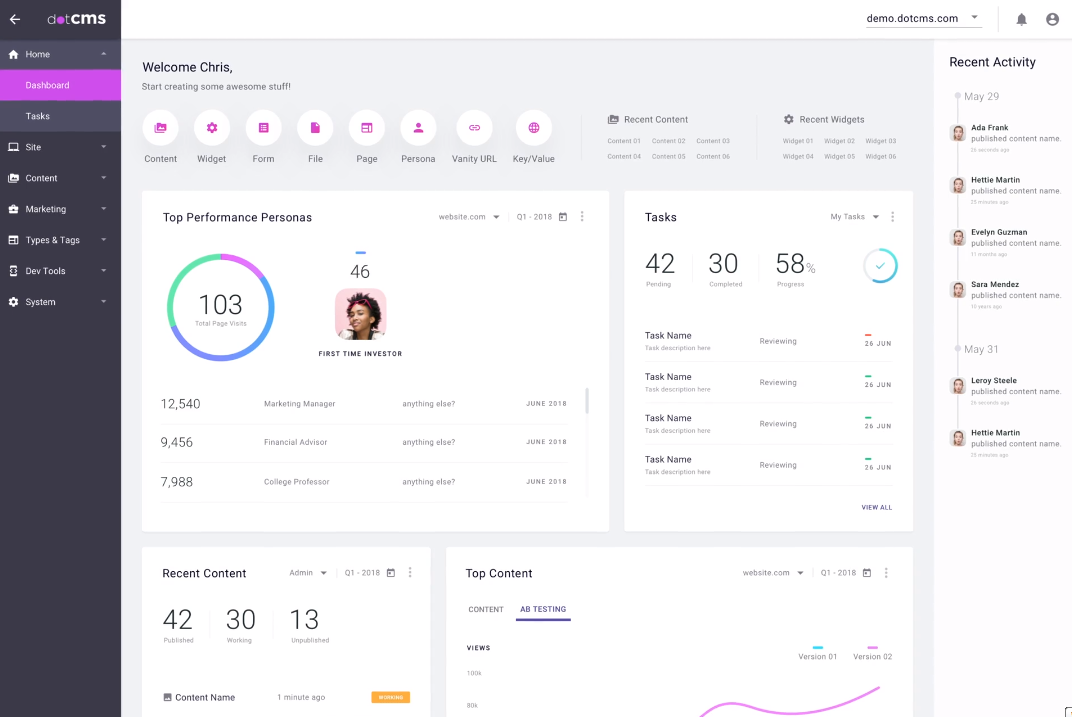 The main benefits of dotCMS are, it supports the delivery of targeted and personalized content to any channel, platform, and device; and leverages the capabilities of the cloud technology. Find out how the CMS makes it easy for you to enhance the digital experiences of your audiences through the following discussion.
Deliver Content to Any Channel, Platform, and Device
One of the stunning capabilities existing in dotCMS is that it permits users to create content that they can deliver to any channel, platform, and device. The content management solution uses a headless CMS architecture, a type of innovative content management ecosystem and technology that focuses mainly on the backend aspect of content management, giving users complete freedom and flexibility when it comes to displaying and publishing their contents.
Leverage the Power of Cloud Technology
While dotCMS leverages headless CMS architecture capabilities, it also takes advantage of the power of cloud technology. In fact, it has a version that enables users to execute their content management processes and tasks in a cloud-based environment. With this version, they no longer need to buy and handle any server. If they need to produce and publish content immediately, they must choose the dotCMS' cloud version.