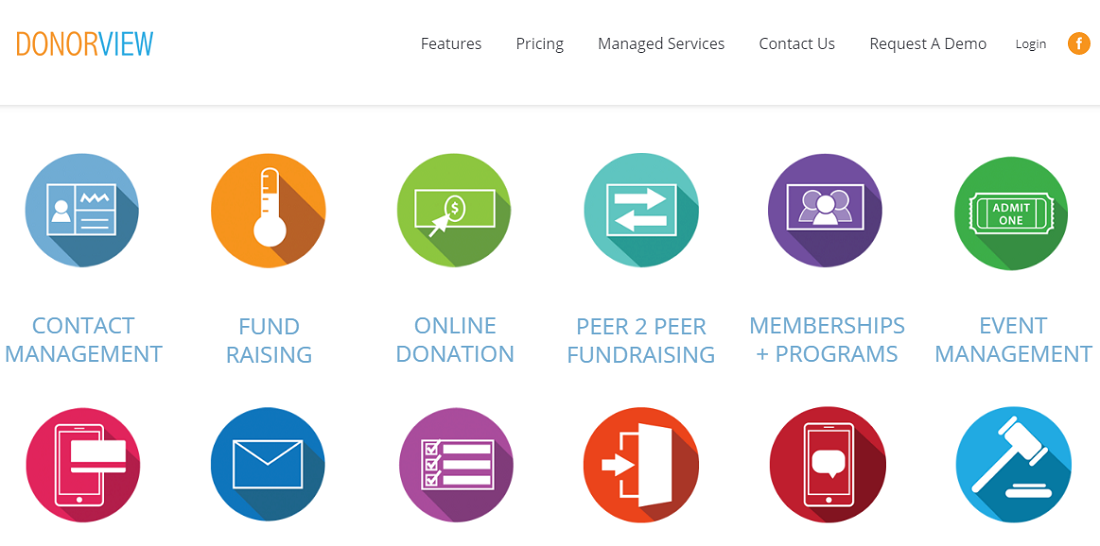 The main benefits of DonorView are its features for keeping constituents profiles, tools for tracking donation, community fundraising feature, and support for different payment methods.
Profile Keeping
DonorView allows organizations to see instantly all the essential information that they would need related to a constituent. The app stores all important data in the system, such as the relationship with other donors, to utilize such connections as leverage for their fundraising efforts. With this, organizations can immediately pinpoint the areas that they must focus on for their next projects.
Donation Monitoring
Nonprofit organizations value robust and accurate donation management, a sentiment that DonorView understands. For that reason, the app provides a platform for admins to manage donations of various kinds and to keep relevant data such as split gifts or tributes. Furthermore, it also empowers nonprofits in the process of analyzing the sources of their donations and viewing donor history. With the system's reporting tools, admins can pull up such information with only one click, and then they'll be able to identify the most active among their supporters.
Community Fundraising
DonorView allows the hosting of fundraising events in a more streamlined and efficient way. The application aids planners in setting up online donor portals and personal pages. It also helps in monitoring fundraising progress for a mission or project. Through this, both organization admins and staff can interact with donors, offering guests a memorable event.
Flexible Payment Methods
DonorView allows for effortless payment for fundraising events and membership plans. During events, tickets can be paid right at the entrance of the venue via mobile credit card processor. No manual records are also needed for the process since the information are sent directly into the system.
Membership fees are also easy to handle. DonorView allows the payment for the mentioned fee through integration with mobile devices that are capable of reading credit card swipes. Thanks to this, payments are done rapidly and records are directed automatically to the software.