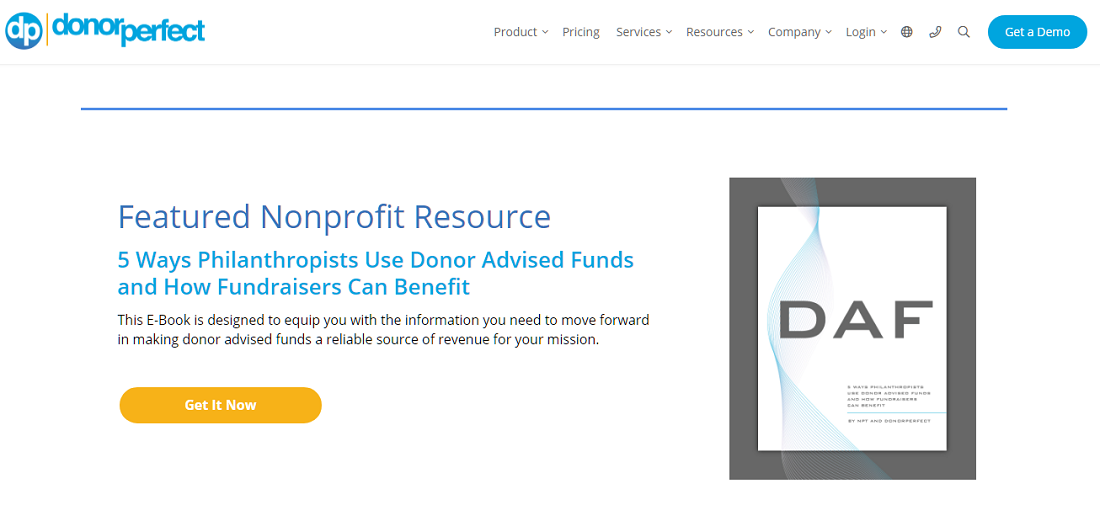 The main benefits of DonorPerfect are comprehensive donor management system, special events management, seamless and secure donations, and robust report feature. These are the tool's benefits in more details:
Comprehensive donor management system
DonorPerfect is a donor management system that is both complete and easy to use. It provides organizations with numerous features such as information management, reports and analysis, fundraising management, and payment tools. It can track appointments, to-dos, mailings, payments, grants applications, and a lot more. It also has personalization features that make automatic gift acknowledgments, e-newsletters, and mass mailings more special.
Special events management
The system has built-in tools for easily managing special events such as auctions, thons, golf outings, galas, and others. There are integrated forms available so that it would be easier for organizations to sponsor events and allow interested parties to register online at the same time. The system can simplify all kinds of fundraising activities like alumni and school information, volunteer and grant tracking, and social network fundraising.
Seamless and secured donations
DonorPerfect is PCI compliant and makes sure that the account information of donors is not stored in the system. This ensures that the donor's financial data is secure even if they used e-checks or credit cards in making donations. Because of these, the donation process is protected at all times, allowing supports to give gifts or offer pledges made anytime and through any means such as online payments, pre-authorized payments or over the phone. The software has mobile versions as well for both iOS and Android that make the collection of payments seamless for on-the-go donors. On top of that, the mobile app has a note dictation feature that records information into the contact manager.
Comprehensive report feature
Users can create reports that are easy to distribute through the system's integrated report writer where they can choose from more than a hundred report templates available. Reports generated can be exported to different formats such as HTML, PDF, Excel, and Microsoft Word. Staff members can work together with other members from different departments to mitigate miscommunication issues. And because all the information can be managed from one place, tracking of needed data such as donors, prospects, other organizations, and volunteers would be easier for the user.